The simple yet mesmerizing look by Charlotte Tilbury is nothing less than iconic. Its versatility makes it suitable for all skin types, colours, and even event times. The look aims to enhance natural beauty, quite unlike the other trending looks. Its simplicity is what makes it unique and a classic, which makes sense considering that women like Jennifer Lopez, Jazelle, etc., were charlotte's inspiration. 
Charlotte Tilbury, released a 7-product kit with the same name to help you achieve the radiant look. However it can be costly, and just because you cannot afford the products, doesn't mean you cannot do the Golden Goddess makeup.  Therefore we decided to help you achieve the look, with the original products and their dupes.
Ideally, if your pocket allows you, you can buy the already mention Golden Goddess makeup kit by Charlotte Tilbury. Along with the set you will need, Charlotte's Magic Cream, WonderGlow primer, Light Wonder Foundation, The  Retoucher, Brow Lift, and a couple of brushes ( Foundation, Blending and Square lip brush)
However, if you're on a budget here are some recommended dupes:
Now that we have all that we need, let's begin.
STEP 1: MOISTURISE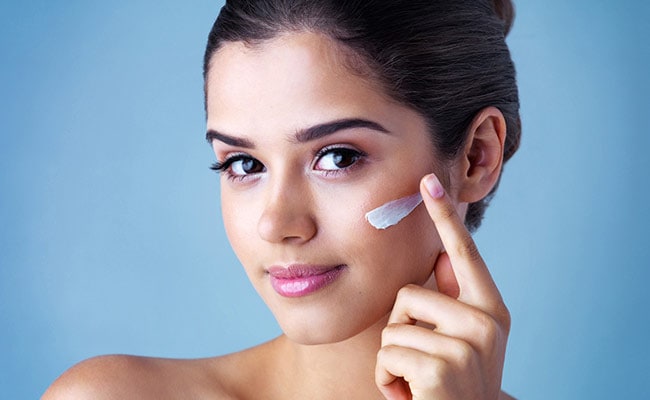 Before you start any makeup look, you need to prepare your base. Moisturizing helps smooth out your skin, so that the final result is even, flawless and long-lasting. Take some of the Magic cream or the dupe and dot it all across your face, don't forget your neck. Using both hands gently pat it in, and make sure not to rub too aggressively, as it may damage your skin.
STEP 2: PRIMER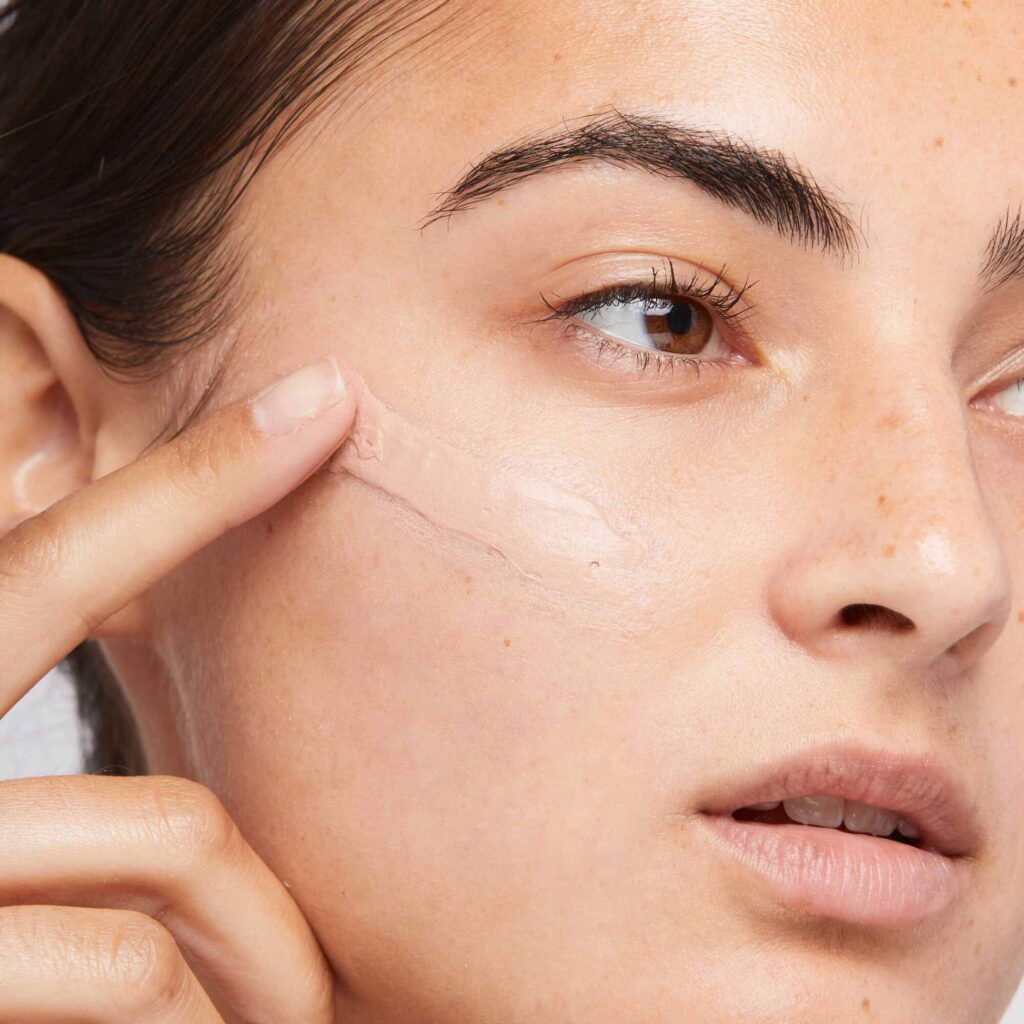 The next step is to prime your skin. Apply the primer in a small amount similar to the way you applied moisturizer. It's compulsory that you do not miss this step, as primer helps in the blurring of pores, oil control, even and better makeup application. Primer helps achieve the natural appearance of the golden goddess makeup. Though it must be noted, primer should be bought according to skin type, as it may do the opposite of the intended purpose, if it isn't the right one.
STEP 3: FOUNDATION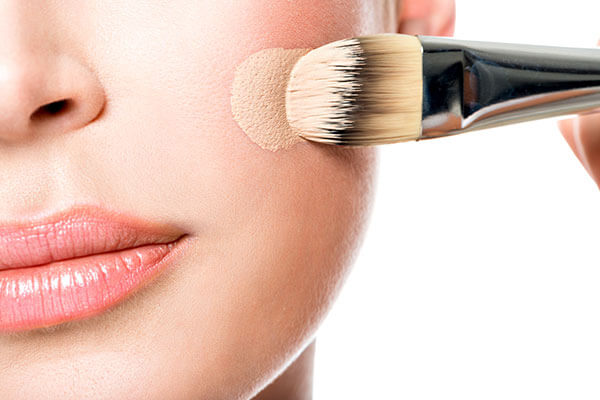 Just like before, take a small amount of foundation, dot it, and with the help of preferably, a foundation brush or a makeup sponge, blend the foundation on your face and neck using a light tap motion. Never leave your neck; it can cause an uneven skin tone. In case you don't use the product mentioned above, make sure that the foundation is light coverage and not full, it's essential for the sun-kissed hydrating Golden Goddess makeup. Once you have blended it perfectly and achieved a uniform skin tone you may move on.
Note

if you have darker eye circles, you may do step 4 before step 3
STEP 4: CONCEALER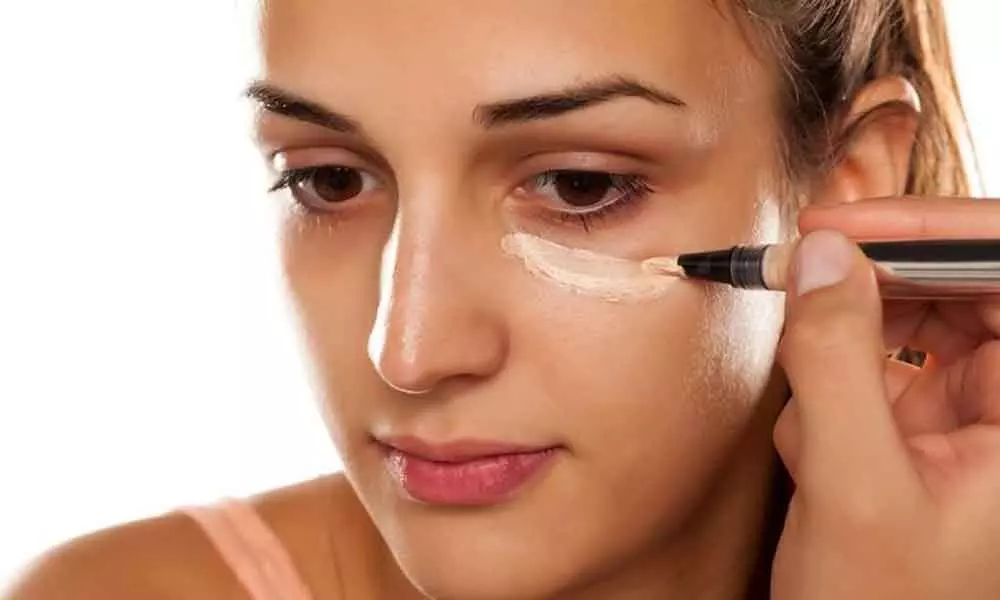 There are several placements of concealer, but for this look, it needs to be minimal. We would recommend applying it under the eye and following the natural shape of the eye for a snatched look. Apply it on any marks or spots on your face for a seamless look. It's important you use a tapping motion with your finger. The heat from the finger helps melt the concealer and also locks it in the skin, consequently, you get better coverage. Make sure to not cake it on, it is a natural goddess look.
STEP 5: BROWS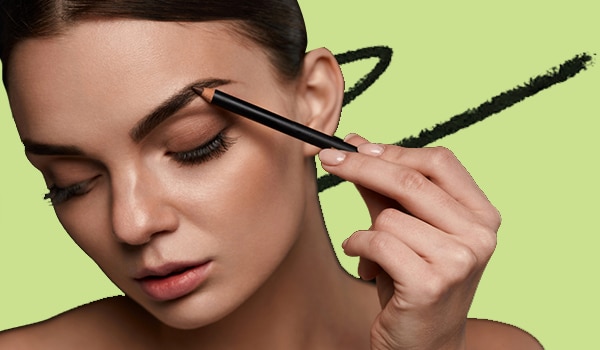 Now that the base is ready, it's time to sculpt the brows. Use the brush end of the brow pencil and brush your brows out in the direction of hair growth. This helps reveal the natural brow shape. Lightly fill in any bald spots; however, make sure not to outline your brows too sharply. Do not overfill the brows either, remember this is a look aimed to enhance your features, so keep it minimal and neat.
STEP 6: EYE SHADOW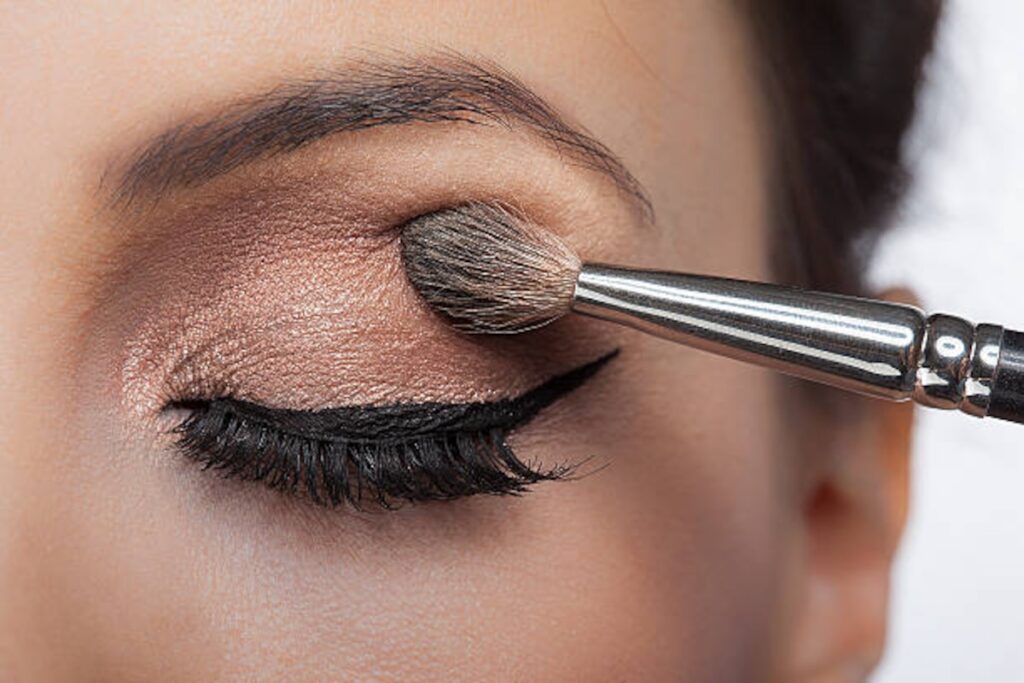 It's time to do the fun and perhaps the most difficult part of the look, the eye shadow. First, we will start by applying a nude base. With a blender brush, apply the "prime" eye shadow in Luxury Palette. Using a swinging motion move the blender brush across the eyelid and cover it in the pearl shadow.
Next, take a smudge brush dipped in shade "Enhance", and run it along your lash line, creating a subtle liner effect. Blend it slightly till the end of the eyebrow. All the while making sure to pull the skin on your temple and keep it taut. Using the brush, blend the shade slightly in the socket crease and below the eyes. Be careful not to overdo the last step, it's just a light blend to make things smooth.
To further shape the eyes, use the eyeliner pencil across the lash line and follow the path of the previous i.e. "enhance" the shadow's path. Like before, keep your skin taut for a better application. Move the liner towards the inner eye corners and make a round inner corner. Use a small square brush and add the prime shadow across the brow bone for uplifting the eye. You're done with the Golden Goddess makeup eye shadow!!
STEP 7: EYELASHES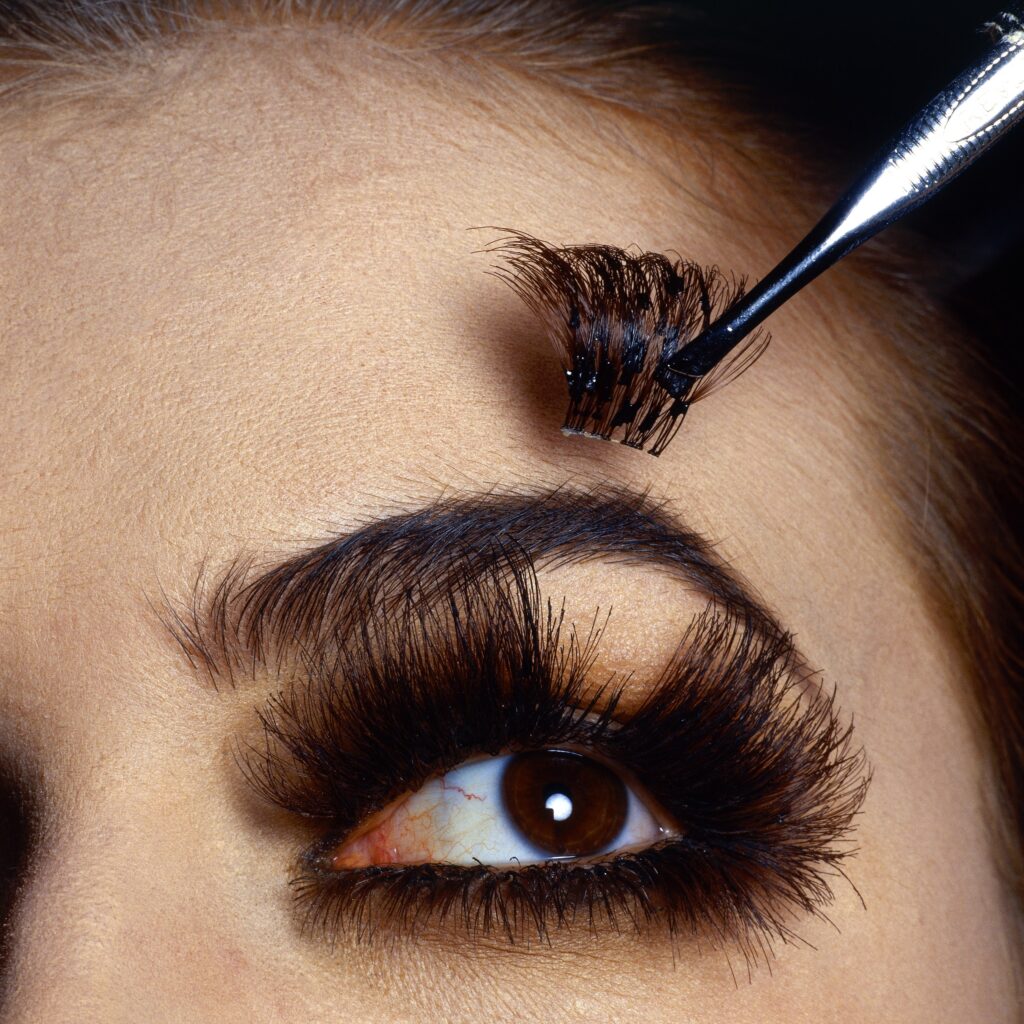 Curl your eyelashes, with the help of an eyelash curler. This will help bring volume to your lashes and give them a natural length and bounce. Coat the lashes with multiple thick coats of your mascara; though if your mascara has a thick consistency, avoid layering too much. Our tip is to use the sideway motion of the mascara wand when applying it for a more even coat.
STEP 8: LIPSTICK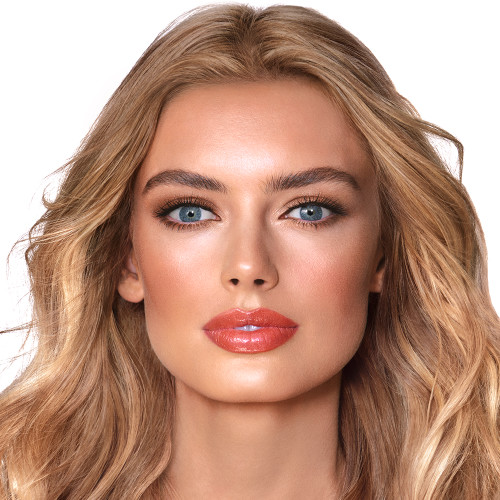 It's time to pull the Golden Goddess makeup look together, by painting your lips. Relax your lip muscles, and close them. Using the recommended lip liner overline your cupid's bow a little, but like the rest of the lip close to the lipline. Make sure to form a visible shape for your lips, this will help achieve a cleaner lipstick application. Do not move too far from your lipline, it can end up looking messy unless you're a professional. So play it safe and only move a little. Use lip gloss (or matte lipstick if you prefer, although gloss helps plump the lips) and fill in the shape. If you mess up, it's okay you can always clean up with a concealer.
How to make the Golden Goddess Makeup Look Fancier
The look described above is relatively simple. However, it can be slightly altered to fit more than causal interactions.
Using the blending brush, blend some of the "enhance" in the corner of your socket. Fill the inner eyelid with either the " Pop" or "Smoke" eye shadow or a golden shimmer, for a more bedazzled look. We recommend using your finger for this step, it makes the shimmer stick better and makes it brighter.
The next thing you can add is a contour. Pout out your lips; suck in your cheeks and in the crease caused by this action, use a blending brush, and a backward motion towards the head to contour your cheeks. Place the contour below your cheekbone, to get the snatched, sharp look.
Get a highlighter, or even the "Prime" shade, and apply it on your cheekbone. It helps bring attention to your cheekbones and create the illusion of a sharp bone structure. If you want to go a step further, you even highlight your collarbone. You have now achieved a much fancier Golden Goddess makeup.
Our Jewellery and Hairstyle Recommendations for the Golden Goddess Makeup Look
Going with the theme, minimalistic, gold jewellery is our recommendation. Get some classic hoops and layer thin chains and pendants to go with the look. Avoid silver at all costs; it will ruin all your efforts. Wear a gold watch, or small charm bracelets, to end the look.
For hair, you can go with anything that suits you. However, we would suggest clean and neat hairstyles e.g. sleek back bun or straight hair. Our personal favourite is the beach wave curls. It brings volume to your hair and gives you a mystical vibe, what the Golden Goddess makeup look is all about.
And with that, we have come to an end for our guide on how to achieve the Golden Goddess makeup look. This is not the only way; if a step doesn't suit you, alter it. Makeup is a form of art, you just need the technique, and you can change it to suit your unique style. Remember to have fun and do what you want, to make the Golden Goddess makeup look more personalised.