Studies showed that when compared to dark-skinned people, those with fair skin are more prone to damage caused by sun rays. Out of the two types of melatonin, redheads have the one with little to no ability to fight the harmful sun rays. Therefore they are the ones who need as much SPF as possible to protect themselves from pain. Due to their skin differences, their requirements differ too. Therefore, we decided to compile a list of the 6 best sunscreens for redheads!
PRECAUTION
Before trying any cosmetic product you must perform a patch test. If you have any skin conditions you must consult your dermatologist beforehand. Avoid getting any of the product near your mouth or eyes. Do not use body sunscreens for the face, they may not provide the required protection.
6 Best Sunscreens for Redheads are listed.
These are proven and the best sunscreens for redheads below.
1. EltaMD UV Clear Broad-Spectrum SPF 46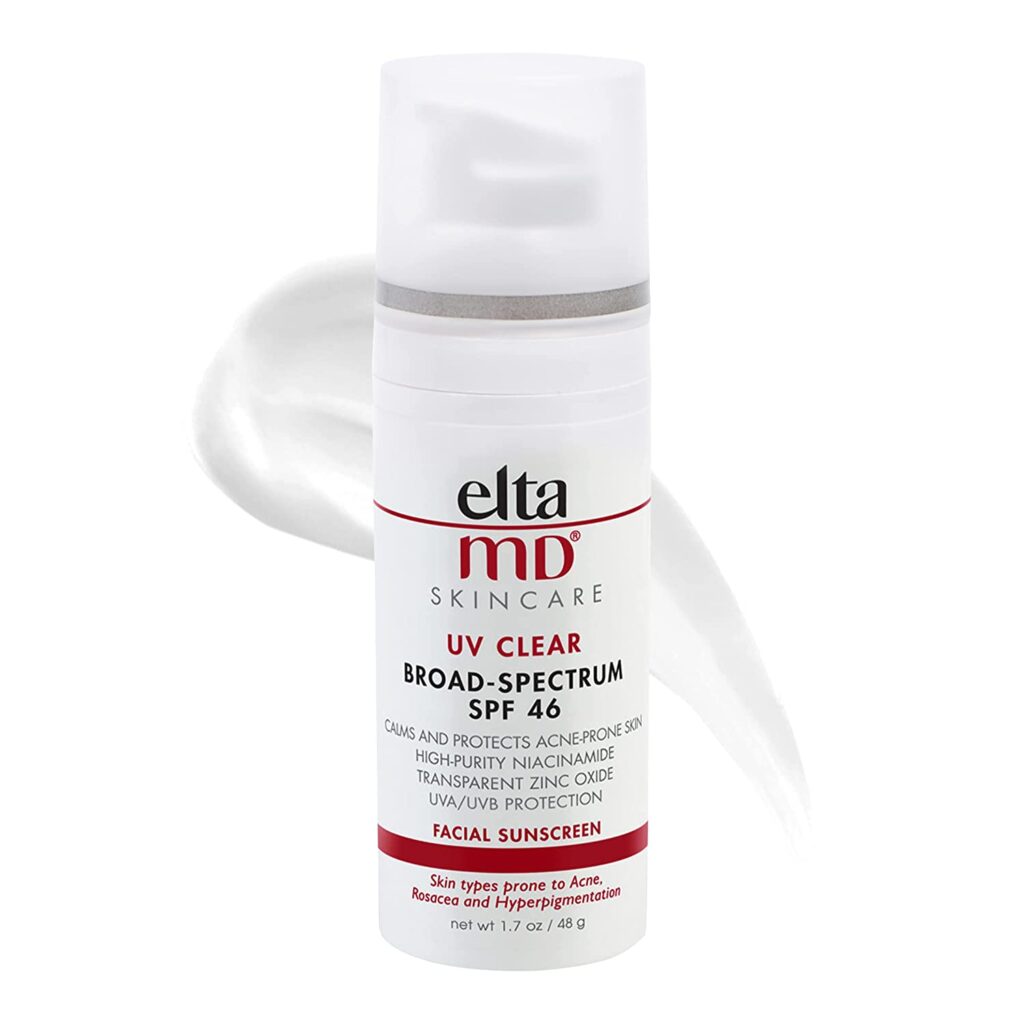 EltaMD claims its product to be "medical grade" products. This sunscreen aims to help acne-prone skin, rosacea, and hyperpigmented skin. Its formula contains B3 vitamin, ninacide, lactic acid, and hyaluronic acid, which help cause an anti-inflammatory effect and give a radiant hydrating look. These chemicals help the sunscreen be more catering to sensitive redhead skin. It contains 9 % zinc oxide (UVA and UVB filter), which is photostable and provides long-lasting protection. It's a mineral and chemical sunscreen. Moreover, it is a spectrum and therefore blocks out both UVA and UVB rays. It has been approved by Skin Cancer Foundation, thus making it safe for usage.
It isn't greasy or sticky and causes no white cast. Its consistency is often compared to a moisturizer because of how easily it blends into your skin and its aftereffect. It's lightweight and can be worn under your daily makeup. Most redheads who have used it have noticed an overall moisturizing and hydrating effect. Overall it's one of the best sunscreens for redheads in sunlight can have.
However, a potential con could be its cost and perhaps the use of the chemicals oxybenzone and octinoxate. These chemicals have appeared to harm the coral Reefs
2. Blue Lizard Face Sunscreen SPF 30+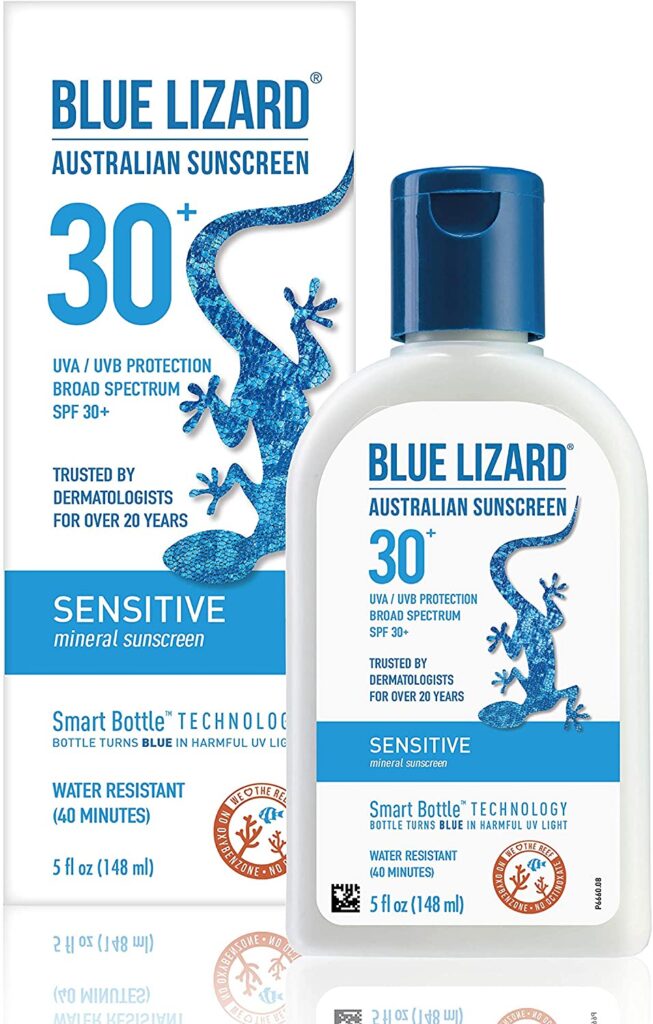 This sunscreen is for those who prefer a chemical-free one. The formula is paraben and chemical free and consists of Zinc Oxide and Titanium Dioxide. Instead of absorbing into the skin, it sits over it and creates a barrier against almost 97% of harmful rays. All these features make it the perfect product for sensitive skin, especially that of a redhead.
It contains hyaluronic acid for a hydrating look. Similar to a moisturizer it helps in softening the skin. It is lightweight with little to no white cast and makeup friendly. Even with sweating, it's durable for a long time. Its ability to last long, along with complete protection against UVA/UVB rays, makes it one of the best sunscreens for redheads on the market.
3. Cerave Hydrating Mineral Sunscreen SPF50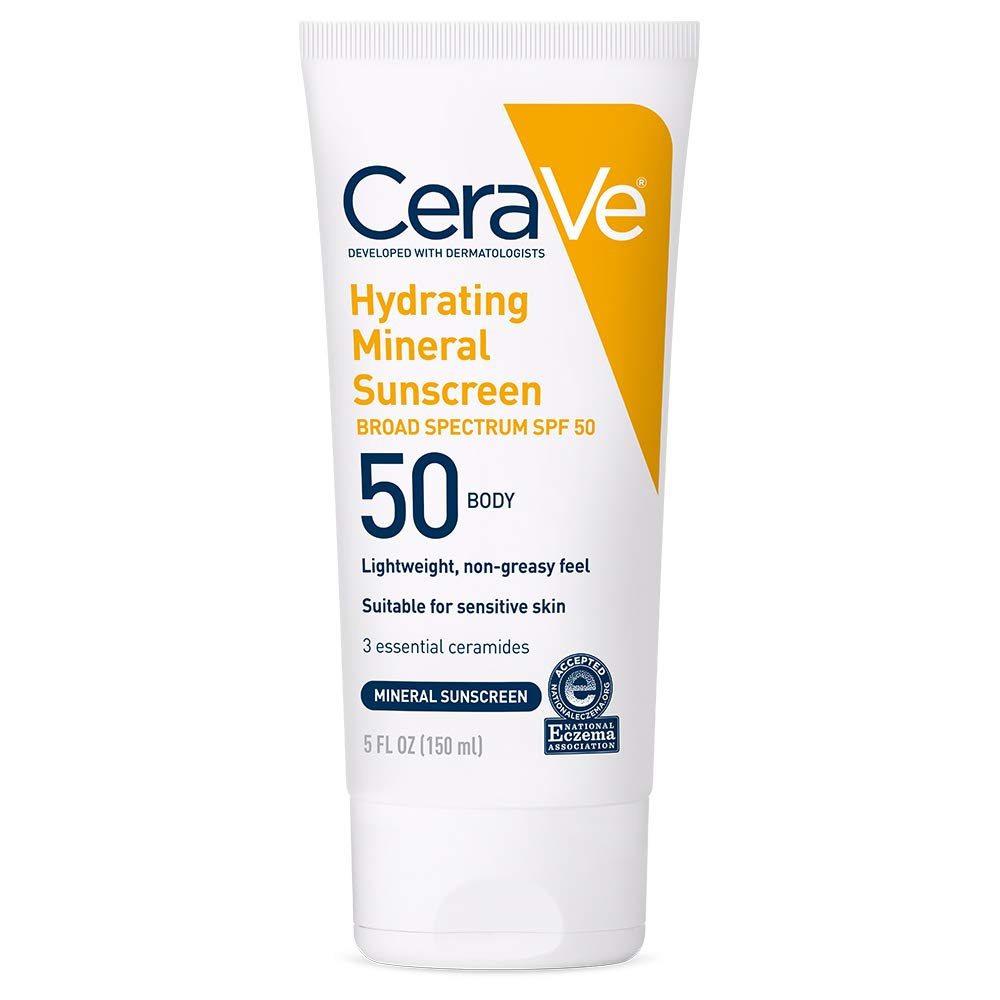 Cerave products made their name in the cosmetic world through their sensitive skin-friendly products. We recommend this sunscreen specifically for redheads with eczema. Its niacinamide, hyaluronic acid and ceramide formula cures dehydrated skin and brings it back to health. Its broad spectrum technology along with Zinc Oxide and Titanium Dioxide creates a barrier against UVA/UVB rays. The non-fragrant sunscreen is also comedogenic and has a strong resistance to water for up to 80 minutes. One of the main features of this sunscreen is ceramides, which are lipids naturally found in the skin. Barriers are formed with the use of ceramides that prevent moisture loss from the skin and protect it against foreign particles, thus resulting in healthier skin.
Despite its compatibility with sensitive skin, it does leave a white cast (not too noticeable) and is not exactly makeup friendly. Moreover, it requires an application after almost every 15 minutes. despite this, it can still be a daily use product with its 97 percent effectiveness in blocking UVA/UVB and is the best for gingers with eczema.
4. MDSolarSciences Mineral Creme SPF 50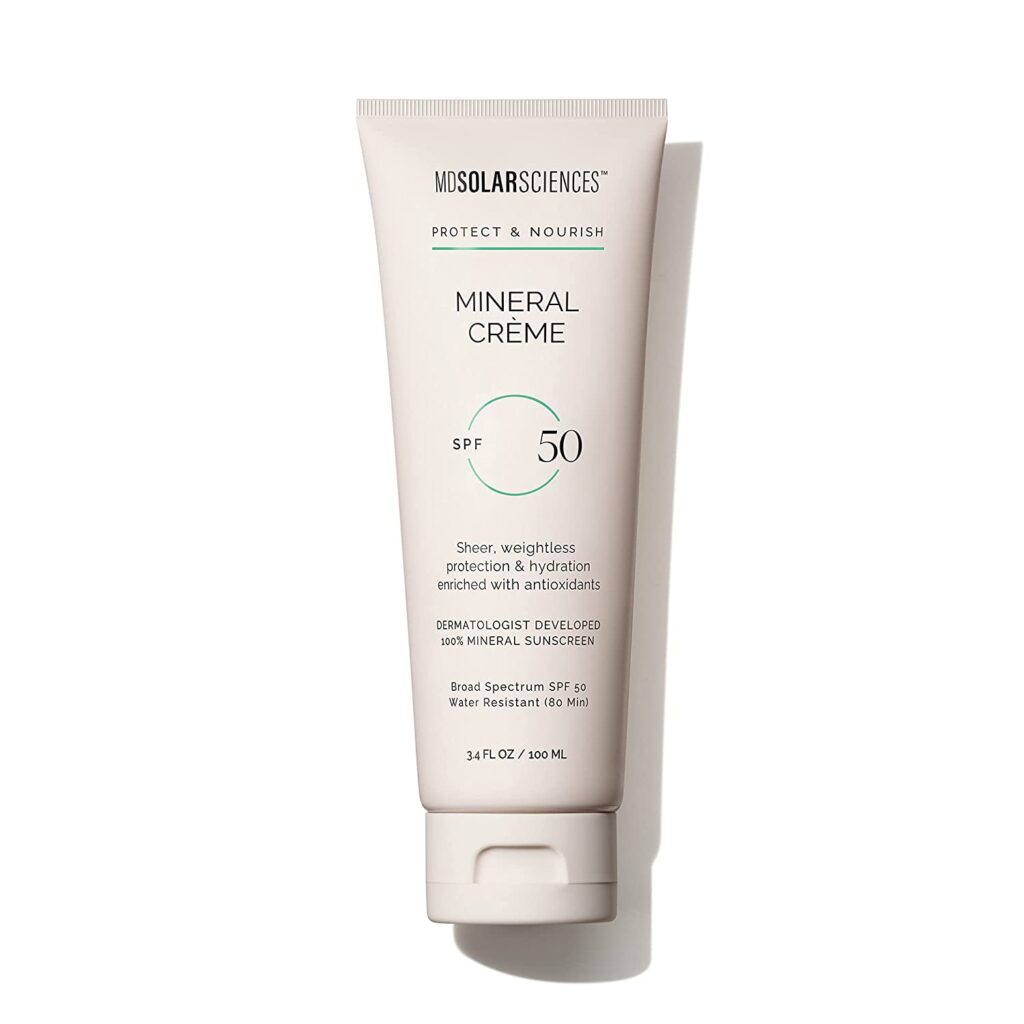 This smooth sunscreen gives a matte finish and is one of the lightest sunscreens, in fact, applied is barely noticeable. This allows it to be applied beneath makeup, all the while still providing protection against photo ageing and skin cancer. The oil-free sunscreen is packed with a variety of natural antioxidants, such as cranberry, green tea and pomegranate extract. Other antioxidants include ProVention-R and vitamin C. And quite obviously, like the previous sunscreens it contains the essentials, hylauric acid, Niacinamide, Zinc Oxide and Titanium Dioxide. Altogether the non-comedogenic sunscreen provides redheads with much-needed broad-spectrum protection against irritants, pollutions free radicals and UVA/UVB rays.
It does not contain any fragrance, and is suitable for any skin type, making it an all-rounder. It is recommended to reply after every 2 hours and is said to be resistant to water such as sweating, therefore it's one of the best sunscreens for redheads looking to protect their skin.
5. Neutrogena Ultra Sheer Dry-Touch Sunscreen Lotion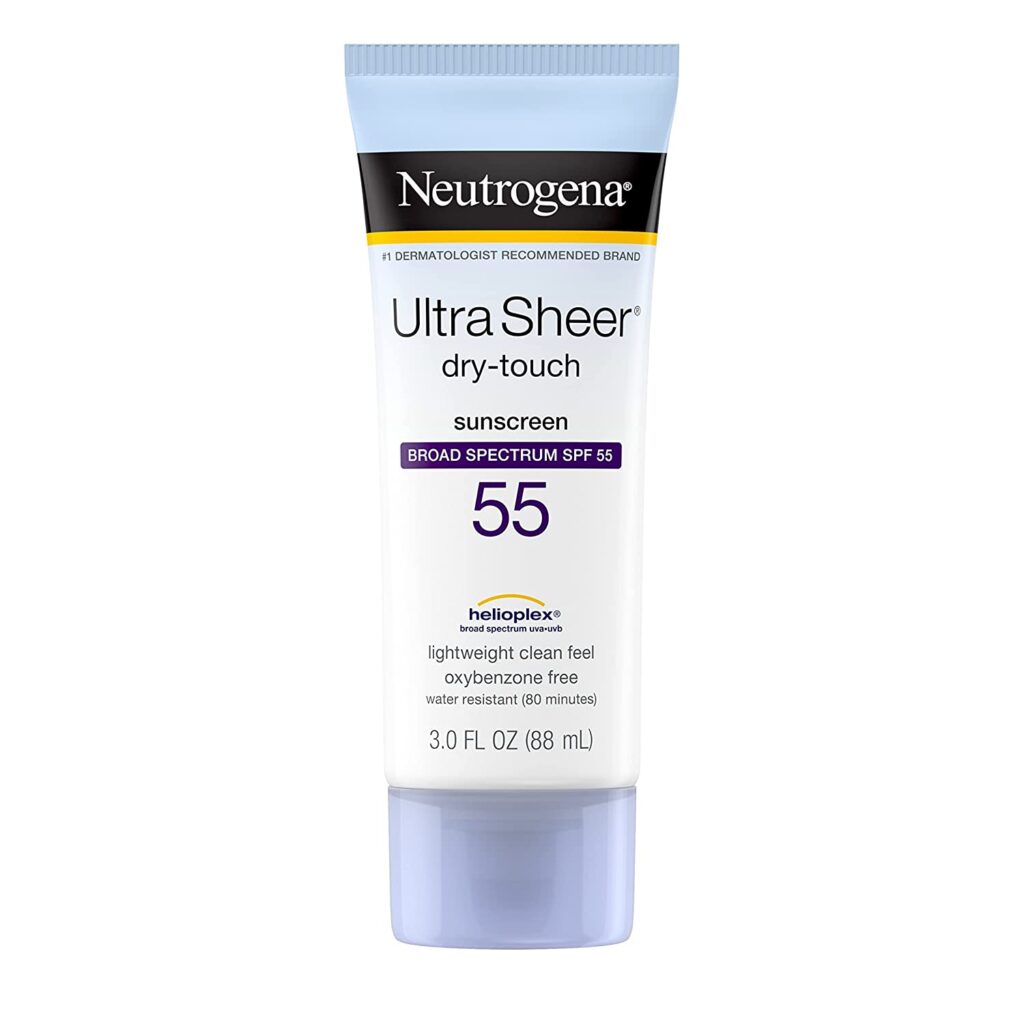 This phenomenal sunscreen has been popular amongst redheads for a long time. Quite like the others, it leaves no grease or oily residue and is easy to absorb. It's Oxybenzone-free and contains Zinc oxide and Titanium Dioxide, which means it provides broad-spectrum protection. The matte finish sunscreen doesn't clog pores and due to its clean finish, it can be applied before makeup.
What makes this sunscreen unique is its cost and durability. It retails for only $10 and can withstand washing and rubbing of the face. This gives an advantage to redheads who subconsciously touch their faces and who sweat profoundly. It provides them with an unpenetrable barrier to protect them from photo-aging while they move about in the sunlight.
6. COOLA Organic Sunscreen and Lip Balm SPF 30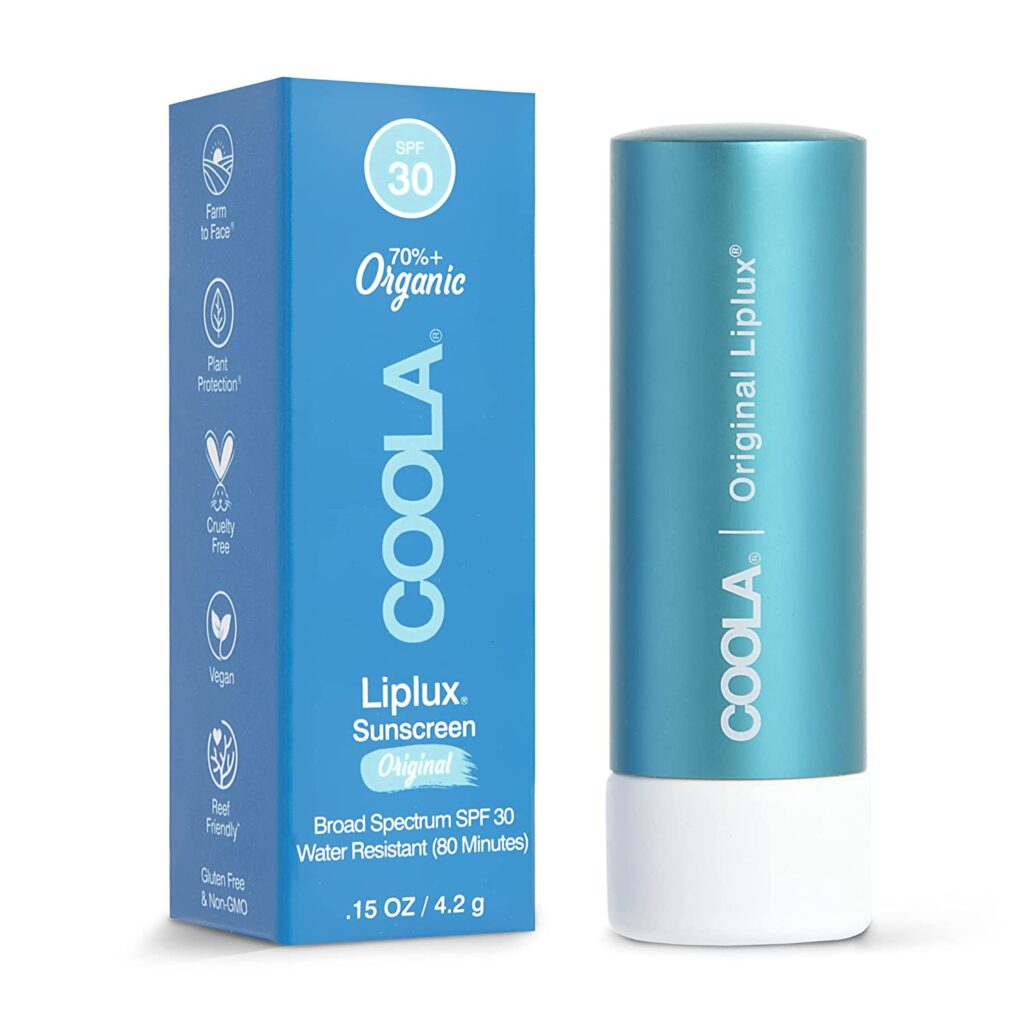 This mineral sunscreen is the best choice for gingers who like spending their time at the beach, but the sun is their enemy. The lightweight and hydrating formula provide water resistance for up to 80 minutes. Using it daily will be light on your conscious as it is 100% cruelty-free, reef-friendly, non-GMO and PARA-free. What separates it from the rest of the sunscreens is its organic ingredients. Rich in antitoxins formula contains beeswax, Shea butter and coconut oil, which nourish your dry and cracked skin.
Redheads' genetic disadvantages, should not hold them back from going on about their day-to-day activities. Using the right SPF sunscreen coupled with other precautionary actions can help reduce the insufferable damage caused by the sun. being consistent with your sunscreen is the most important element for a redhead that wants to avoid irreversible damage if the above products do not work out for you, don't let that stop you and keep exploring and testing until you find the perfect sunscreen for you.