There is no denying the fact that all of us want to look young and healthy. We want our skin to glow and we want to sustain our beauty with the same spirit. In order to remain young and look beautiful, our skin needs to be taken care of. To address the aforementioned issue, we will be giving you a detailed explanation of how to remain young and healthy. In fact, all of us want to have youthful, toned, and wrinkle-free skin and in order to achieve this, an easy way is facial. In this blog post, we will be discussing some of the best mature facials for your skin. If you are interested in keeping your skin healthy, then mature facials for you can be really helpful. The best thing about mature facials is that they keep your skin hydrated and help you look young and beautiful regardless of your age.
This is worth noting here that research indicates that almost 90% of premature aging is attributed to sun damage and smoking according to Susan Evans, M.D., a dermatologist with Skincare Physicians of Beverly Hills, Calif. It is quite natural that our skin tone changes as we get older. To help us remain young and healthy, mature facials can be worth a try!
You cleanse, you tone, and you moisturize every day. Yet, as you get older, your skin will require a little bit of extra attention in order to maintain its youthful appearance. This is true and there is no fact that denies it. Thus, treat your face to mature facials once in a while so that it can look its very best at all times. The facial that you choose to have should, just like your other cosmetic products and routines, be geared particularly toward the kind of skin tone you have been naturally gifted with.
There are numerous problems that come with aging, the skin's need for specific care cannot be overstated. A skilled esthetician will be able to recognize these distinct zones on your face and choose a cleansing technique that takes into account the specific needs of your skin at that time.
The generation of new cells and circulation also slow down in mature skin, therefore a mild exfoliation of some kind should be able to assist get rid of the skin's appearance of being dry and dull. Because of their rounded nature, exfoliates containing microbeads may be a better option for older skin than natural exfoliates, which can be rough and irritant to the skin. In most cases, aged skin has a tendency to be on the drier side, so applying a mask that deeply moisturizes will help restore some of the suppleness and moisture that has been lost. After this, a massage method that helps tone the muscles and encourages circulation should be performed on the client. Now we will be defining what a mature facial is:
What is a mature facial?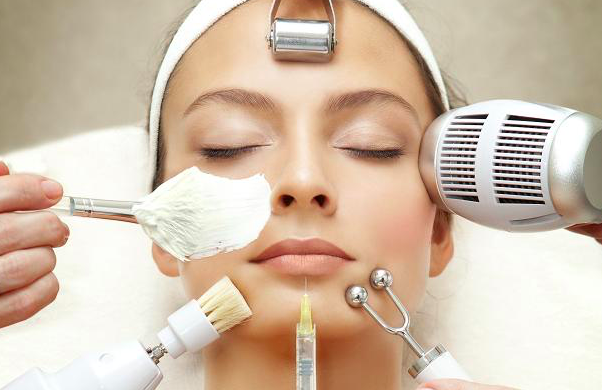 As we get older, our skin goes through a number of different changes, including a reduction in suppleness and the skin's ability to retain moisture, as well as the formation of wrinkles and fine lines. The term "mature facial skin" refers to the skin that persons who are middle-aged or older and are going through various age-related changes have on their faces.
While taking care of facial skin that is more mature, it is essential to utilize products that are both soothing and nutritious. This involves using a gentle cleanser so as not to remove the skin's natural oils, a moisturizing moisturizer so as to keep the skin's suppleness intact, and a high-quality sunscreen so as to protect the skin from further harm.
Using anti-aging treatments that can help minimize the appearance of fine lines and wrinkles as well as stimulate collagen synthesis is an additional step that should not be skipped. Retinoids, vitamin C, and hyaluronic acid are common examples of the kind of substances that can be found in these products.
Frequent exfoliation is essential for removing dead skin cells and promoting cell turnover, all of which contribute to a complexion that is healthier, more radiant, and younger. Yet, because aged skin is more likely to be fragile and prone to irritation, it is essential to exercise extreme caution when exfoliating it.
While caring for aged facial skin, it is important to follow a comprehensive skincare routine that includes frequent exfoliation, gentle cleaning, hydration, sun protection, and the use of anti-aging products. In addition, sun protection is essential. By adhering to these steps, you may assist your skin in remaining healthy and seeming at its absolute best. This is all you need to know about mature facials for your skin.
Anti-aging facial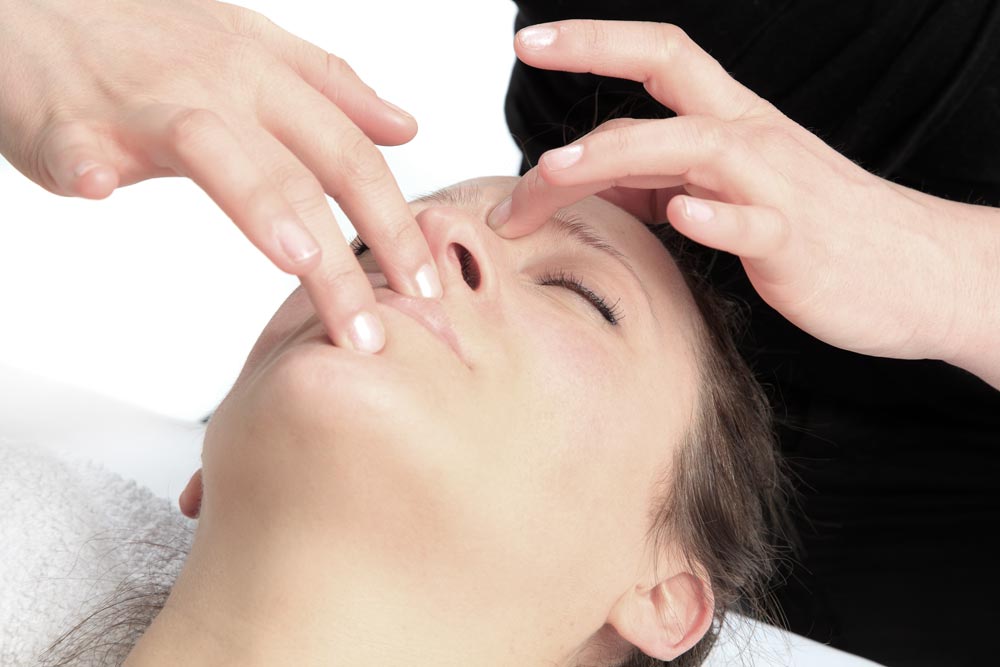 Have you noticed fine lines and wrinkles starting to appear on your face? Are you looking for ways to maintain a youthful appearance? If so, an anti-aging facial might be just what you need. An anti-aging facial is one of the mature facials treatment aimed at improving the skin's look and decreasing the apparent sign of aging. A trained esthetician will assess your skin's condition during the session and suggest additional care individualized to your needs.
The initial step of any treatment is usually a thorough washing to eliminate any buildup of debris and oil in the skin's pores. After that, the dead skin cells are scrubbed away and the skin's overall texture is enhanced by an exfoliation process. The esthetician could use a procedure like a chemical peel or microdermabrasion to achieve this effect.
After that, the facial muscles will be massaged to increase blood flow and reduce tension. This may improve the skin's tone and texture and reduce the visibility of fine lines and wrinkles. The esthetician may also use tools like a jade roller or gua sha to enhance the therapeutic effects of the massage.
After the massage is finished, specific anti-aging treatments are applied to the face to reduce signs of aging including fine lines, wrinkles, and age spots. Such products are often enriched with strong ingredients like retinol, vitamin C, and hyaluronic acid, all of which have been shown to enhance skin texture, boost collagen production, and reduce the visible signs of aging.
To conclude my thoughts about this being one of the best mature facials for your skin, getting an anti-aging facial is a great way to mature facials pampering yourself while also providing your skin with the care and attention it deserves. It has the power to make you look and feel years younger, increase your self-esteem, and make you radiate the health and vitality of someone who is physically fit. As a result, you should schedule an appointment immediately soon to see the change for yourself.
Now we will be discussing some of the best mature facials for wrinkles. The question is; what are the best mature facials for wrinkles? This is answered in the following section.
Best mature facials for wrinkles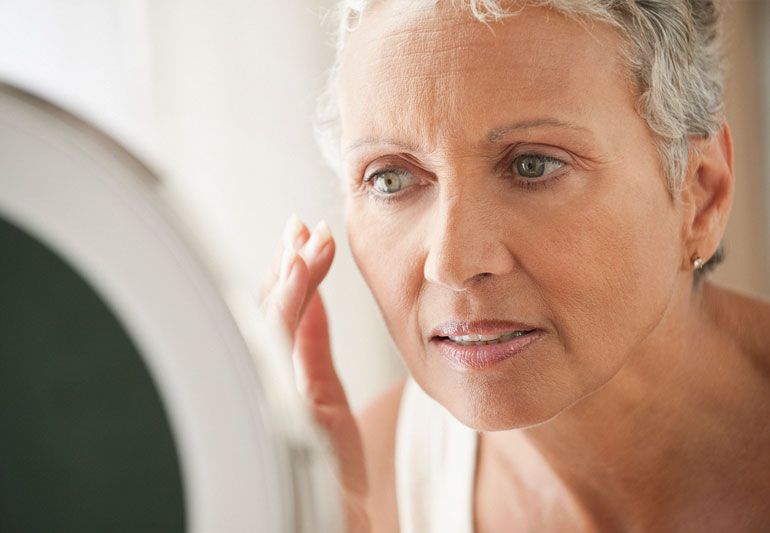 There are several ways to get rid of wrinkles and appear young and charming. But here we will be mentioning some of the best mature facials for your skin. The best mature facials for your skin include;
Light Therapy
Have you ever heard of light therapy for the skin? If you're struggling with acne, rosacea, or other skin conditions, you may be interested in learning more about this non-invasive treatment option. Light treatment works by penetrating the skin with different wavelengths to stimulate cells. This process forms collagen, reduces inflammation, and enhances circulation for healthier-looking skin.
Blue light therapy treats skin conditions. This treatment is popular because it kills acne-causing germs. Blue light treatment may enter the skin and kill acne-causing germs without harming surrounding tissue.
Red light therapy treats skin conditions also. This therapy is used for anti-aging since it reduces fine lines and wrinkles, stimulates collagen production, and improves skin texture. Red light therapy penetrates deeply into the skin and stimulates cellular activity, resulting in younger-looking skin. This medication is useful for acne and anti-aging since it targets bacteria and collagen.
Although light therapy for skin is considered safe, you should consult a doctor before starting any treatment. Treatment duration and frequency depend on skin condition and treatment goals. Light therapy can heal acne, rosacea, and aging skin without surgery. This is the one and only reason light therapy is one of the best mature facials that you can use to achieve the dream of having glowing and brighter skin. Light treatment improves several skin disorders. Light wavelengths achieve this. Light treatment for skin should be discussed with a skilled medical professional who can assist you find the best method for your needs. Light therapy is one of the best mature facials for your skin. Now we will list some of the benefits of light therapy that make it one of the best mature facials. The benefits of light therapy include;
Benefits of Light Therapy
Light therapy also fights to age. Red light treatment boosts collagen production, reduces wrinkles, and improves skin texture. This therapy penetrates deep into the skin, increasing cellular activity and younger-looking skin.
Rosacea and psoriasis are linked to inflammation. Light treatment reduces skin inflammation, improving several disorders. Light treatment reduces inflammation and redness by entering the skin and stimulating cells.
Many people deal with the bothersome skin condition of acne. To one's relief, light therapy has been shown to be a viable choice for treating acne. Acne sufferers often turn to blue light therapy since it kills the bacteria that contribute to their condition. It is thought that this treatment can enter the skin and kill the germs there without harming any of the healthy tissues in the process.
Increased blood flow to the skin is another benefit of light treatment. The increased cellular activity and oxygenation that results can give the skin a more radiant appearance. Enhanced blood flow also aids in the speedy recovery of skin lesions and wounds.
Light therapy is a non-invasive and, thus, risk-free therapeutic option for skin conditions. Light therapy is a non-invasive, non-painful solution with no recovery time that can be used instead of more invasive procedures or medications.
Micro Needling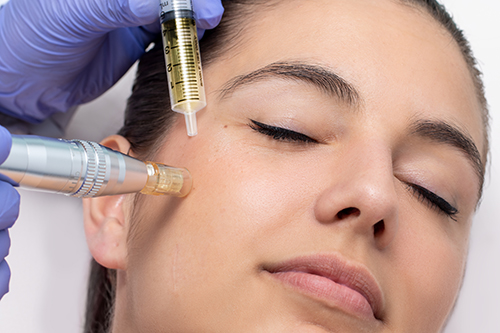 If you're looking for a cosmetic treatment to improve your skin's texture and appearance, micro-needling might be just what you need. This is one of the best mature facials that involves using tiny needles to create controlled micro-injuries in the skin, which stimulate the body's natural healing process. Micro-needling involves using a derma roller or derma pen to make very small holes in the skin's surface. Stainless steel needles of varying lengths are used to provide the appropriate level of therapy which makes it one of the best mature facials for your skin of all.
The micro-injuries caused by the needles' insertion into the skin initiate the body's repair mechanisms. Collagen and elastin are two proteins vital to skin health, and this procedure encourages their creation. Including collagen and elastin into your beauty routine will help you seem younger, have smoother skin, and even out your skin tone.
Micro-needling, being one of the reliable mature facials for your skin, is a flexible procedure that may be used to treat many different skin conditions. Acne scars, fine lines, and wrinkles can all be improved, as can the look of uneven skin tone and enlarged pores, with this treatment being particularly successful. Micro-needling is advantageous since it is a non-invasive process that calls for no recovery time. The entire process usually takes less than an hour, and patients may get back to their daily routines right away. But, in order to get the best possible outcomes, you should follow your doctor's post-treatment recommendations to the letter.
At last, micro-needling is one of the finest mature facials for your skin that can help improve your skin's look and is a safe and effective cosmetic therapy. Micro-needling has been shown to improve skin texture and tone, as well as diminish the appearance of fine lines and wrinkles, as a result of its ability to stimulate the creation of collagen and elastin. It is important to talk to a doctor about whether or not micro-needling is suitable for you before trying it.
Hydra Facial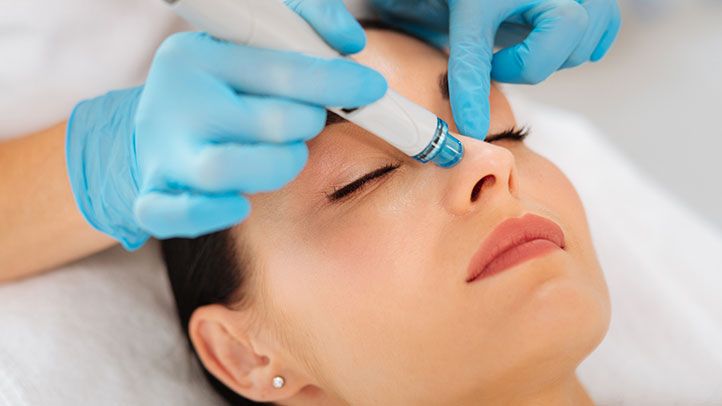 Have you ever heard of HydraFacial? It is one of the best mature facials treatment that has gained a lot of popularity recently, and for good reason. Many people have found that it can transform their skin, leaving it looking and feeling refreshed, rejuvenated, and glowing. A hydrating facial often referred to as a hydra facial, is a facial treatment that uses a three-step process to help prevent the premature aging that may result from dryness. This treatment removes surface impurities from the skin with the use of a dermabrasion device while simultaneously providing the skin with a burst of hydrating replenishment.
Hydra facials may be performed in as little as thirty minutes, and the benefits are seen immediately since it is considered to be one of top mature facials among the facials. After treatment, you may anticipate having skin that is moisturized, more youthful-looking, and radiant than it was before without having to resort to surgical procedures.
Derma Facial
While seeking to pamper one's skin, many opt for a derma facial. You might ask why? the answer is simple and precise; because it is among the best mature facials for your skin. The skin is cleansed, exfoliated, and nourished with the use of specialist equipment and cosmetics in this kind of facial. Derma facials often comprise a few different procedures. Your aesthetician will begin by cleansing your skin to remove any surface debris such as grime, oil, or makeup. Afterward, they'll exfoliate your skin using a specialized instrument to get rid of dead skin and other contaminants.
After that's done, your aesthetician may employ any number of skin-care products and equipment at their disposal. Tools like microdermabrasion wands or LED lights may be added to a treatment regimen with topical products like serums, masks, and moisturizers.
So what exactly are the advantages of a derma facial? One of the benefits is a reduction in the visibility of fine lines and wrinkles, as well as an improvement in the look of acne, blackheads, and other blemishes. It also helps lighten the skin and enhances its tone and texture.
Lastly, a derma facial, being one of the best mature facials, is an excellent method of providing your skin with the care and attention it deserves. Find an experienced aesthetician in your region who can help you get the desired results if you're considering giving it a try.
In this blog post, we have discussed the best mature facials for your skin. Maintaining healthy, youthful skin as we age takes additional care. Thankfully, several face treatments are tailored to aged skin. Choose the correct face treatment to decrease aging and get a beautiful complexion.
Conclusion
HydraFacials are indicated for mature skin. This multi-step facial cleanses, exfoliates, and hydrates skin to reduce fine lines, wrinkles, and other symptoms of aging. All skin types and ages may use the mild, non-invasive therapy.
Derma facials are fantastic for older skin. Using specialist equipment and ingredients, this treatment thoroughly cleanses and nourishes the skin, leaving it rejuvenated. A competent aesthetician can examine your skin and propose the best face treatment for aged skin. To optimize your face, they may recommend microdermabrasion or LED light therapy.
Finally, older skin needs more care to be healthy and young. A HydraFacial or derma facial may reduce the signs of aging and give your skin a beautiful shine. See a licensed aesthetician now to start your road to healthier, more attractive skin! Do let us know about your best mature facials in the comment section.
If you have enjoyed reading this blog post, do have a glance on our article about top pink lipstick shades.