Hello, my fellow beauty lovers! If you are a regular reader of our blog, then you might know what quality stuff we always try to bring for you. In this blog, we will tell you about top brown lipsticks. If you are interested in beauty and related content, then brown lipstick has surely of your knowledge but we will be enlarging the frontiers of your knowledge about top brown lipsticks and how to get through them to wear flawless makeup. So let us introduce top brown lipsticks in the following section.
Brown lipstick hues are a flexible and elegant choice. There is brown lipstick available for everyone, whether you prefer a delicate nude brown or a strong chocolatey shade. You can pick the ideal brown lipstick shade to go with your skin tone and personal style by reading this guide's examination of the best brown lipsticks currently on the market.
As you see we always try to bring beauty and makeup content for your ease. Similarly, in this blog, we will be mentioning some of the top brown lipsticks and we will be discovering some amazing beauty shades with the help of top brown lipsticks. This is to remind you that we will not only discuss the top brown lipsticks in this blog. What is worth noting here is that we will also be highlighting the benefits of brown cosmetic colors and how they may add dimension, warmth, and depth to your appearance and enlarge the frontiers of your beauty. Additionally, we will also be sharing our insider tips for achieving the perfect pout and maximizing the wear of your lipstick. Moreover, you should not worry too much! We'll provide you with all the information you need to know about the top brown lipsticks.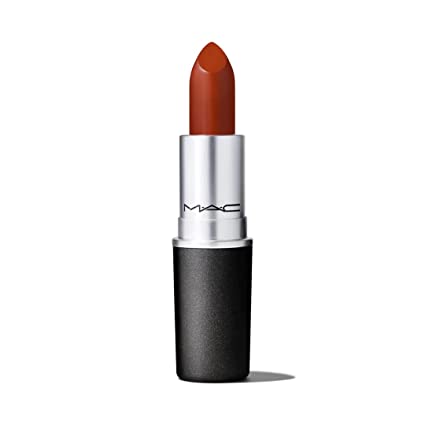 Hello there, pretty ladies! Today, I want to discuss MAC Matte Lipstick in Taupe, which is one of my all-time favorite lipsticks. Anyone who enjoys warm, earthy tones really must own this shade. It's the ideal all-purpose lipstick that works for any situation. That is the reason it is one of the top brown lipsticks. Let's talk about the formula first and foremost. Taupe is one of the greatest matte lipsticks available, and they are all made by MAC. Since it has a creamy, smooth texture, the application is really simple. Not to mention the pigmentation, which is incredible! You receive complete, opaque coverage with only one swipe, and it lasts for hours. Let's now discuss the hue. Taupe is a lovely warm brown color that goes well with many complexion tones. It strikes the ideal balance. You may wear it for a relaxed day out with a natural makeup look, or for a night out, add bold eyes and contouring.
The best thing that I love and adore the most about MAC Matte Lipstick in Taupe is how long it lasts. It doesn't fade, smear, or transfer to liquids or clothing after application and lasts for hours. Also, it doesn't dry out the lips as other matte lipsticks do. For all-day wear, it must be comfortable and light.
In conclusion, MAC Matte Lipstick in Taupe is an excellent choice if you're looking for a classic, versatile, and long-lasting lipstick. This staple color belongs in the collection of any beauty aficionado. I'm confident you won't regret trying it. Because it is one of the top brown lipsticks that the plethora of users loves the most.
Pros
The MAC Matte Lipstick in Taupe comes with a classic mate finish along with being highly pigmented. As a result, it lasts long enough.
The lipstick is enriched with a warm brown color and is suitable for everyone regardless of their skin tone.
The lipstick provides you with full coverage which as a result gives you a vibrant look
The best thing about lipstick is that it is enriched with the necessary ingredients that will prevent your lips from drying out.
The lipstick has been designed in such a way it does not be reapplied if it is applied once a day
One of the key things about this being one of the top brown lipsticks is that it is fragrance-free. You will not have any allergies after wearing it
Lastly, the lipstick is cruelty-free
Cons
The lipstick, as some of the users complain, is costly.
The long-lasting formula might make it difficult for you to remove it at the end of the day.
Some of the users find it difficult to apply it evenly on the lips.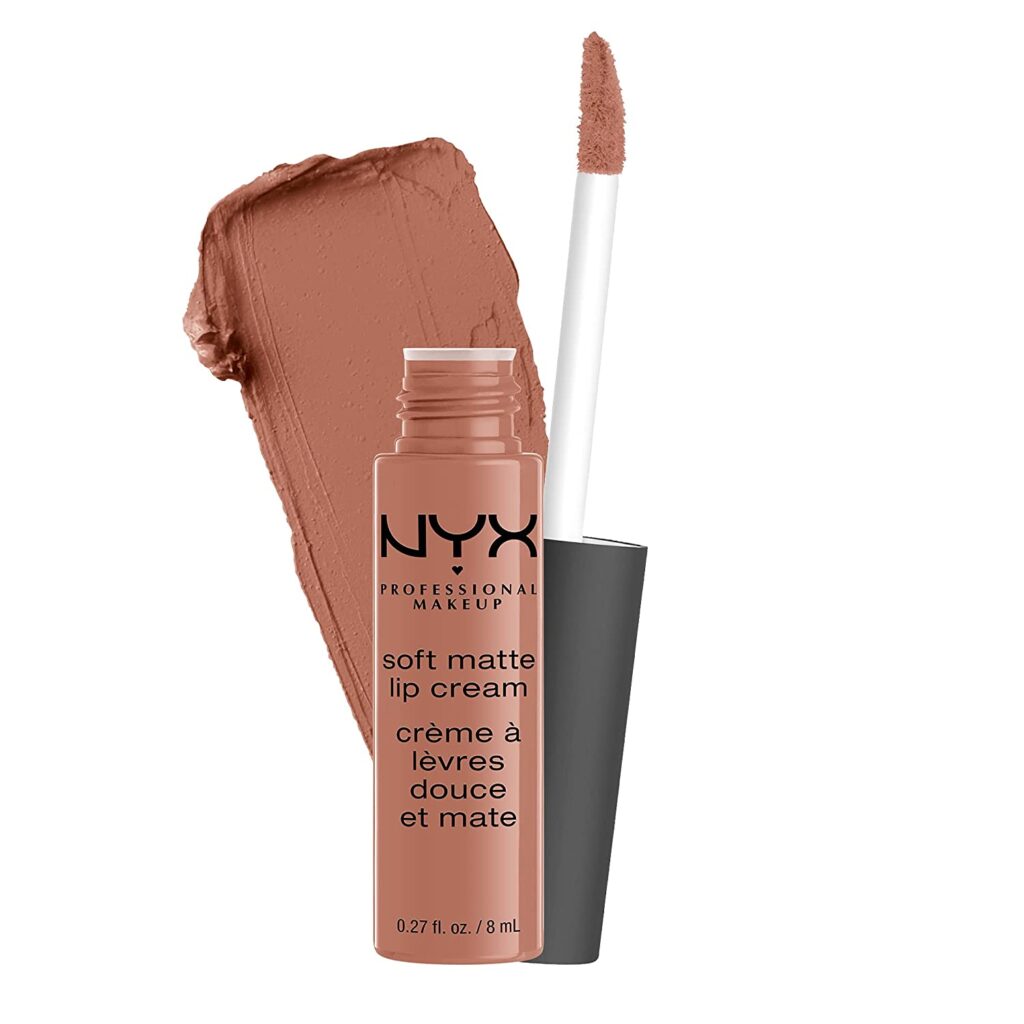 The "Whipped Caviar" shade of the NYX Cosmetics Matte Lipstick collection is our second top brown lipstick which is a stunning chocolate brown lipstick that has been gaining popularity recently among those who are passionate about cosmetics. The lipstick comes with excellent features. For example, the color is a warm, natural-looking brown with a faint pink undertone that looks wonderful on pretty much every skin tone. The texture is creamy, so it feels really smooth and pleasant when worn on the lips.
The best thing about this being one of the top brown lipsticks is how pigmented it is. If you're in a rush or don't have time to bother with your lipstick, you'll appreciate the fact that you need one swipe to achieve full coverage. In addition, despite the fact that it is matte, it does not cause your lips to get dry as other matte lipsticks might. In point of fact, it is loaded with emollients like beeswax, castor oil, and vitamin E, which work together to keep your lips feeling supple and moisturized for the duration of the day.
What sets this brown lipstick apart from similar products is the longevity of the lipstick. To mention some of the good benefits that the lipstick provides is that when you apply it, it won't budge or smudge for a good several hours, even if you sweat or cry. Because it cannot be transferred to other surfaces, you need not be concerned about it being visible on your clothing or any other object that you come into contact with.
The cherry on top is that this lipstick is available at a very reasonable price. To cut it very short, it is really affordable. Although it is unquestionably of superior quality, purchasing it will be fine without you going into serious debt. If you are searching for gorgeous top brown lipsticks that are flexible enough to use on a daily basis as well as for special events, then I strongly suggest that you give the "Whipped Caviar" shade of the NYX Cosmetics Matte Lipstick a try!
Pros
This lipstick comes with long-lasting features which help you wear a trendy look.
The second best thing about lipstick is available in various colors providing you with enough shades on any occasion.
The lipstick comes with a cheap price that everyone can easily go for purchasing the lipstick
One of the key features that make this lipstick one of the top brown lipsticks is that will not dry out easily.
Cons
Although the manufacturer guarantees it will not dry out easily, some users complain it does the opposite.
The lipstick can transfer to cups or other surfaces if not applied properly or if too much is applied.
Some users have reported a strong scent associated with lipstick that can be overpowering for some people.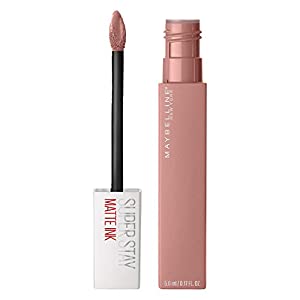 The third among the top brown lipsticks is Maybelline New York Super Stay Matte Ink Liquid lipstick. You might wonder what is the reason we have included it in our list of the top brown lipsticks. So here is why. The Maybelline New York Super Stay Matte Ink Liquid Lipstick is a total game-changer for anyone who loves a bold lip color that won't fade or smudge.
What is the reason behind it why it is one of the top brown lipsticks that I have used as per my personal experience what makes this product so great is its staying power. It can last up to 16 hours without budging, which is pretty impressive. And the best part? It doesn't feel dry or uncomfortable on the lips like some other long-wearing lipsticks can. Now we will shift our attention to the formula of the lipstick. The formula is smooth and creamy, which makes it easy to apply and ensures even coverage. And with a wide range of shades available, there's something for everyone – whether you're into neutral tones or bold and bright colors. If you are like me and hate it when your lipstick gets all over everything, you'll be pleased to know that this lipstick is transfer-proof. You can wear it all day long without leaving marks on cups, clothing, or anything else.
To use it, start by exfoliating your lips and applying a lip balm to ensure they're smooth and hydrated. Then, use the doe-foot applicator to apply the lipstick, starting from the center of your lips and working your way outwards.
At last, I just want to add that Maybelline New York Super Stay Matte Ink Liquid Lipstick is a must-have for anyone who loves a long-lasting, bold lip color. Its smooth formula and staying power make it a favorite among makeup enthusiasts, and it's definitely worth trying out for yourself! Go for trying one of the top brown lipsticks and let us know whether our suggestion was worth a choice or not.
Pros
Maybelline New York Super Stay Matte Ink Liquid Lipstick has become a cult favorite among makeup enthusiasts for several reasons. Firstly, its long-lasting formula is unmatched in the drugstore beauty aisle. You can confidently wear it for up to 16 hours without any fading or smudging.
The range of colors is impressive, from bold reds to soft pinks and everything in between. It's easy to find a shade that suits your skin tone and personal style.
Additionally, the formula is comfortable to wear despite its long-lasting properties. It doesn't feel heavy or sticky on the lips, and it doesn't dry them out either.
Cons
While Maybelline New York Super Stay Matte Ink Liquid Lipstick has many pros, there are a few cons to consider. Firstly, it can be challenging to remove, especially if you're wearing a darker shade. You may need to use a makeup remover or oil to get it off completely.
the formula takes some time to dry down completely, so you'll need to be careful not to smudge it while it sets.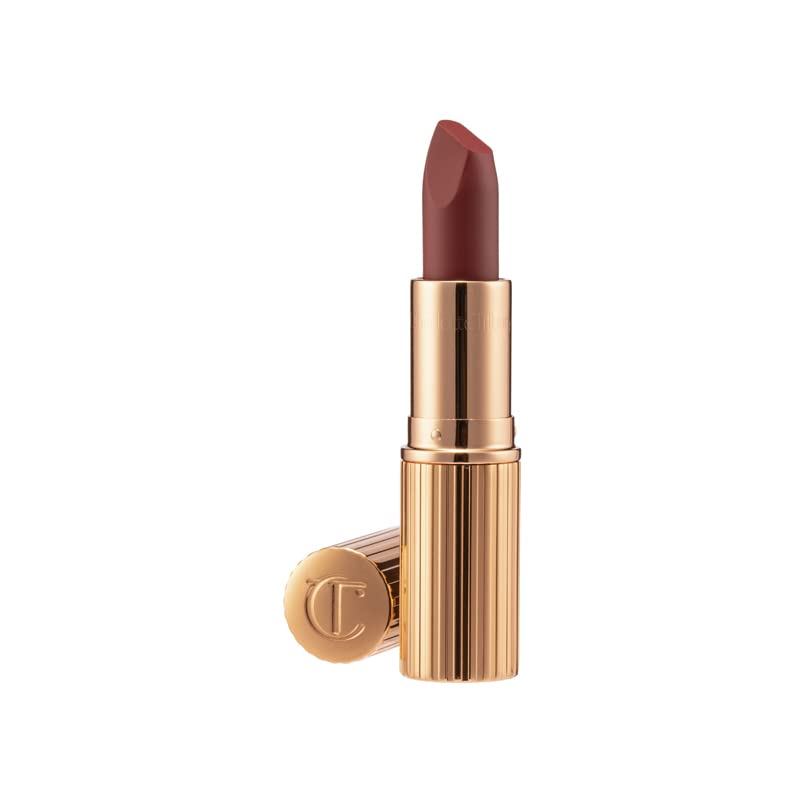 The fourth on our list of the top brown lipsticks is the Birkin Brown shade of Charlotte Tilbury's Matte Revolution Lipstick which is really incredible. The color is just breathtaking; it is a deep brown that lends an air of class and refinement to any getup. It captivates my attention in every possible way. The formula of this lipstick is perhaps its strongest feature. That is really different from any other matte lipstick that I have ever used. Instead of making my lips dry out, it leaves them feeling luxuriously soft. It remains in place for a long time and does not need to be touched up often during the day. It is the ideal lipstick for anybody who desires a daring appearance that can be maintained for a long time and does not feel uncomfortable to wear.
The box itself is also quite stylish. The gold tube with rose gold embellishments is quite stunning, and I like how convenient it is to take it with me wherever I go. That is the best thing about it this makes it one of the top brown lipsticks. Go for trying this lipstick and let us know about your experience in the comment section.
The bullet of lipstick has a square tip, which is another innovation that completely changes the game. It is quite simple for me to apply the lipstick exactly, even in the creases of my mouth corners. I don't have to worry about my makeup smearing or becoming messy, and I can pull off a beautiful look with very little effort thanks to this product.
Concluding my points, the Birkin Brown shade of Charlotte Tilbury's Matte Revolution Lipstick is one that comes highly recommended by me. It's the ideal lip product for anybody who wishes to project an air of self-assurance and sophistication. Give it a go; you will not regret it I swear.
Pros
Charlotte Tilbury Matte Revolution Lipstick in Birkin Brown lasts all day without touch-ups.
This matte lipstick gives a classy, elegant look for any event.
Charlotte Tilbury Matte Revolution Lipstick in Birkin Brown is creamy, making it simple to apply and comfortable to wear.
Orchid extract hydrates your lips with this lipstick.
Cons
The price point is higher compared to other drugstore lipsticks.
The matte finish may accentuate fine lines or dry patches on the lips, especially if they are not properly exfoliated or moisturized beforehand.
Some users may find the scent of the lipstick to be too strong or overwhelming.
The formula can be a bit drying for some individuals, so it may not be the best option for those with chronically dry lips.
Conclusion
In this blog, we have listed the top brown lipsticks to help you enhance the beauty you wear. Many women today find themselves reaching for brown lipstick more often than ever before. This multipurpose hue has been seen on the runway, the red carpet, and the streets. It's easy to see why this trend has taken off: it looks great on a wide range of skin tones and adds a cool, edgy vibe to any makeup routine.
Consider your skin tone and undertones while searching for the ideal brown lipstick. Brown lipstick with a pink or purple undertone looks great on a cool-toned complexion, whereas warm-toned skin looks great with golden brown lipstick. Brown lipsticks in a variety of textures (matte, glossy, and metallic) are fun to experiment with on neutral skin tones.
Lipstick in the color Birkin Brown shade of Charlotte Tilbury's Matte Revolution Lipstick is a popular choice for those who favor brown tones. The warm undertone and matte texture of this fan favorite make it ideal for everyday use. It's a universally flattering tint that looks well on its own or with a lip liner for extra definition. Huda Beauty's Trendsetter is yet another well-liked brown lipstick color. This warm brown color features a velvety finish and a long-wearing formula that won't budge.
The manner you apply your brown lipstick will vary with the event and your own unique style. Use sheer brown lipstick and apply it over a lip balm for a natural appearance. A little color will be added to your lips without making them seem artificial. Putting on dark brown lipstick with a simple eye makeup look can make a strong statement. The result will be a striking, evening-appropriate contrast.
As we have seen, top brown lipsticks are a chic and fashionable option that can be used to enhance a variety of different looks. You may choose a brown lipstick that works with your skin tone and complements your sense of style among the numerous available hues and finishes. Top brown lipsticks are a staple in every beauty kit, whether you're going for a natural or dramatic look. Do let us know about your top picks in the comment section!
Do read our blog about skinny confidential ice rollers!