Hundreds of several social media platforms loved milk makeup glow oils' miniature and easy-to-carry lip and cheek blushes in tubes, however not many know about a much more sheer version of those blushes called glow oils. It retails at 15 dollars and is supposed to enhance the natural glow of the skin.
Milk Makeup Glow Oils is perfect for those concerned about the welfare of the environment and animals since it is paraben-free, cruelty-free, vegan, and does not contain any sulfates. Glow oils are also fragrance-free thus they work brilliantly with sensitive skin as well. If you are looking for more products with a natural no-makeup makeup look then Milk Makeup is just the brand for you, for all their products aim to only enhance natural beauty.
Milk Makeup Glow Oils Come in 4 shades
Halo (bright pink)
Astro (mauve)
Flare (coral)
Glimmer (mauve)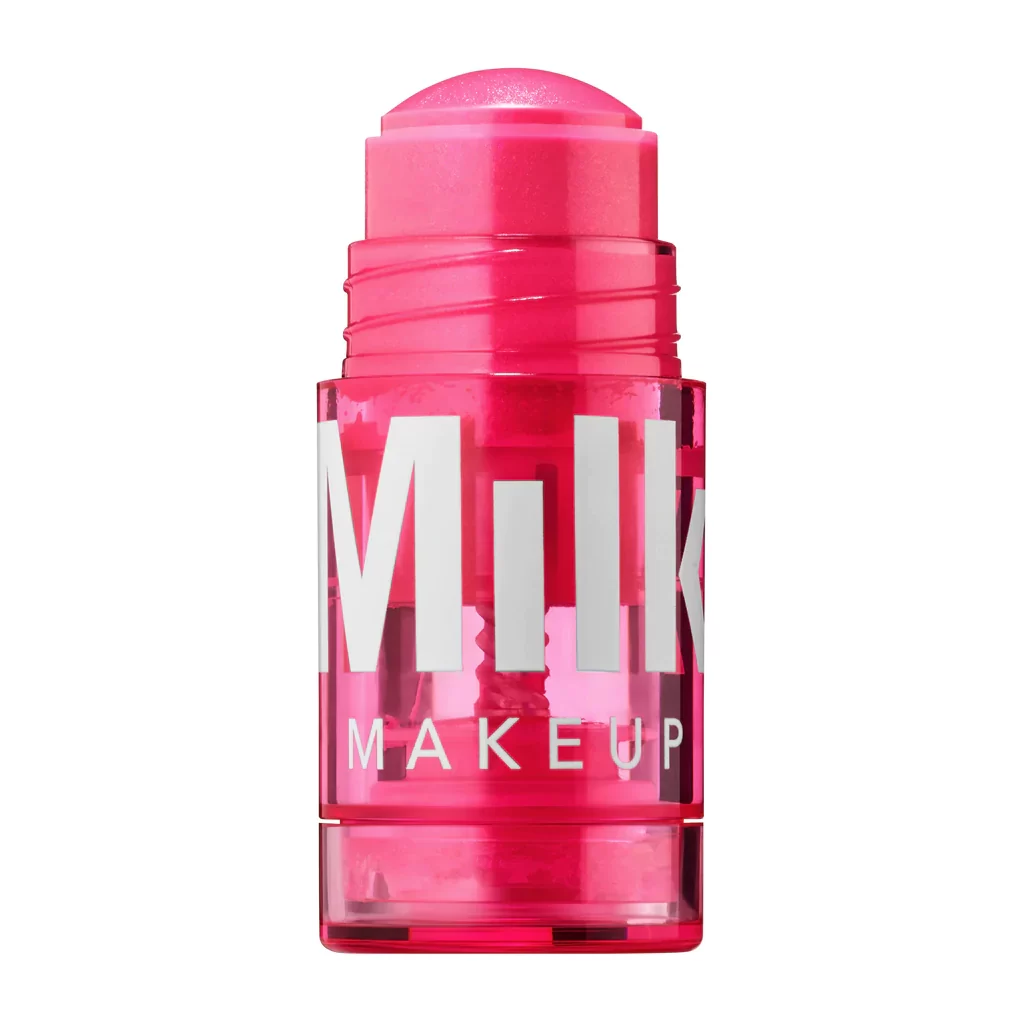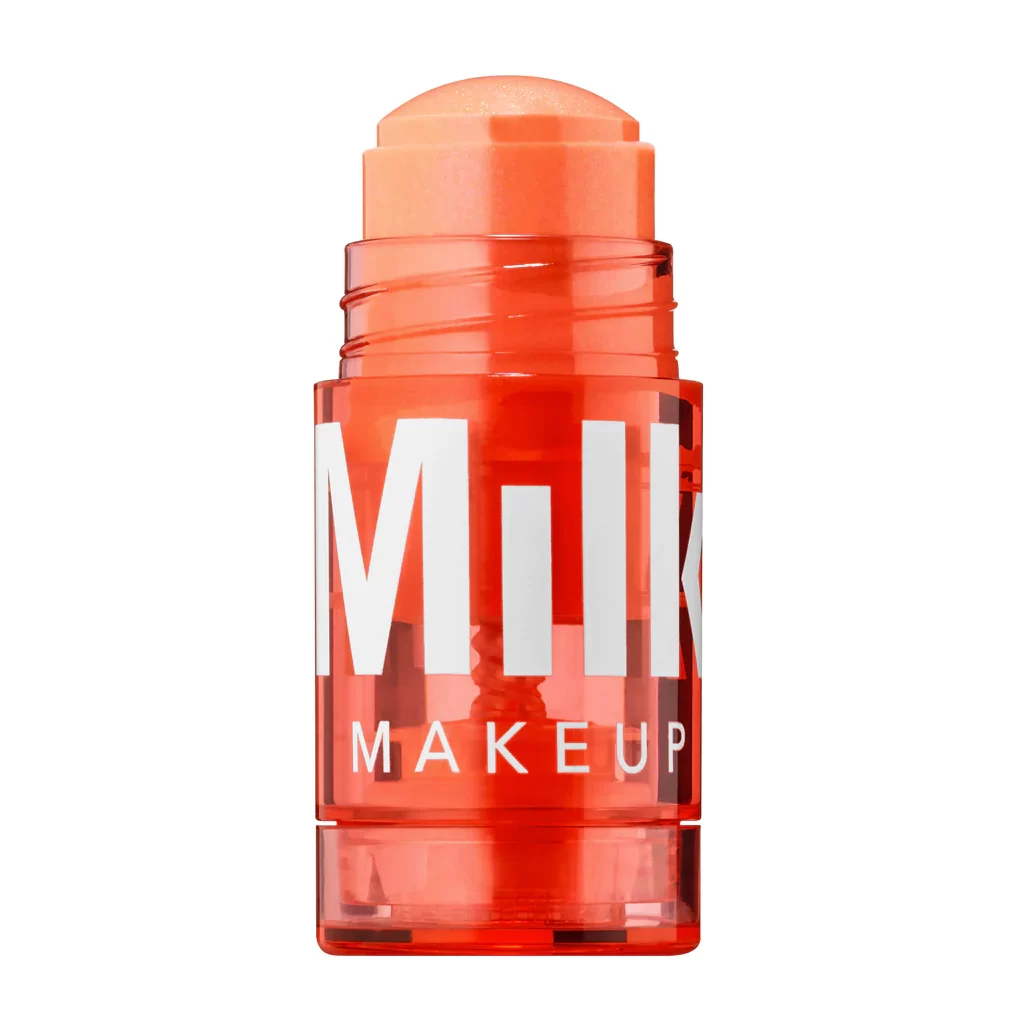 Review: Packaging
The lip oil is packaged in a translucent twist tube, that pushes the glow oil stick out of the container. Unlike the traditional liquid consistency of oil, it comes in a solid stick form, eliminating the hassle of managing the sticky and greasy feel of the oil. The convenient packaging is supposed to help the on-the-go application and easy storage, which is the whole agenda of the product.
Don't get fooled by the images because the glow oils are really miniature in size. The small size won't last long and isn't easy to hold, and often ends up slipping out of the hand. It also kind of feels cheap in the hand. Not a good start.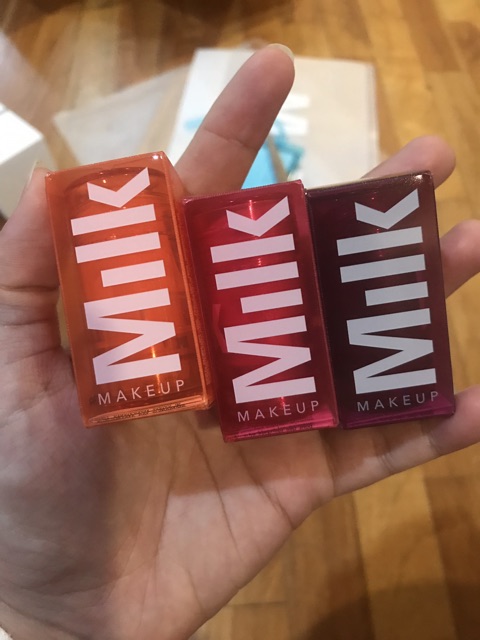 Overall Review: The Milk Makeup Glow Oils
For 15 dollars, you get about 0.18 ounces of product, which quite frankly isn't much hence it's more on the high-end makeup side. The size is pretty small too, which has its own pros and cons.
Since it's oil, you would expect it to feel greasy, tacky, and heavy, but it's quite the opposite. It's extremely lightweight and effortlessly blends into the skin to give a shiny and dewy effect. It can be said that it has a balm-like consistency that leaves the skin feeling hydrated and smooth.
It's best to use it on bare skin rather than on your foundation or other makeup because it does lift up the products underneath it. However, you can still apply it on bare skin, and then do your full makeup routine over the oil/tint.
Surprisingly every shade worked differently and had a different bendability. They all are made from the same ingredients so you would expect them to work the same, the shade Astra was hard to blend and had the sheerest finish, whereas the shade flare and halo had base pigment with less shimmer and were easier to blend. Additionally, the shades are not inclusive, they are only compatible with fair skin and none of the shades give dark skin the flush they claim to.
They are also terribly hard to layer, so you will have to work with a single layer. However, if you layer it up before it's settled into the skin, it won't appear patchy.
Unfortunately, they don't work too well with dry lips, instead of softening the dry skin, they cling to the flakes and give a patchy coverage. It's best to use a balm or scrub beforehand if you have dry lips. The oil stick is sheer, which is why how it appears depends greatly on the natural color of the lips, the shades only enhance the natural color and do not cover or alter it.
Overall, they give a reflective sheen to the skin, which helps achieve a radiating and hydrated look. The oil-like glow and the perfect summer shades make the skin appear healthy, but they don't work too well with dark skin tones and oily skin.
How To Apply Milk Makeup Glow Oils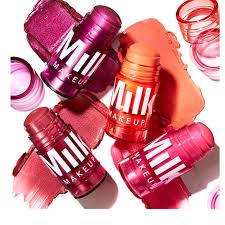 You can apply the glow oils directly from the tubes, but it can give a patchy blend because as we said before it is hard to layer this product. You can either use your fingers or a dense brush for even application.
Pick up the oil from the stick with your fingers and dab it onto the apple of your cheek. Make sure to use a dabbing motion, because if you blend through the pulling motion, the product will lift up. If you decide to use a dense brush, blend gently to avoid lifting.
It must be noted that you shouldn't wait too long before blending, because the oils do have the ability to slightly tint. It's recommended to do one cheek at a time to avoid stains and achieve a seamless blend.
To sum up the pros:
Doesn't give a tacky or greasy finish
Convenient for on-the-go application
Gives natural finish
Dewy look
Extremely Lightweight
Moisturizing effect
Sheer finish with tinting ability so can last long
And Cons:
Expensive
Hard to blend and blend
Not compatible with dry lips
Shades do not work with dark skin tones
Final Verdict
As you can see the pros are more than the cons, so overall the product is worth it. If you have fair to medium skin then it's the perfect product for you. Obviously, these oils aren't meant to be used for a full glam look rather it's used to achieve a natural no-makeup makeup look. It's a shame it doesn't work as well on dark skin tones.
The concept of the product has a lot of potential and with little improvements from Milk Makeup Glow oils, like adding a wider range of shades and increasing the product size, it can be extremely inclusive and perhaps a game changer in the cosmetics world. To help you achieve the clean girl aesthetic we recommend: The setting spray and lip & cheek blush stick from Milk Makeup; they go perfectly with these glow oils!