No makeup look, whether a natural glow or full-glam, is complete without a highlighter. A highlighter brings attention to all your features and enhances your natural bone structure. But unfortunately, most brands have curated their highlighter through a cruel process involving animal testing. Buying from these brands motivates them to continue with their unethical and inhumane practices, which is why buying from a cruelty free brand and the best cruelty free highlighter is very important.
Choosing a highlighter is already a difficult feat but finding the best cruelty free highlighter is even harder. Not many people are aware of the things they need to consider before choosing a highlighter. Factors like your skin tone and skin type play an essential part in what type of highlighter is best for your personal use. In this article, we will discuss the best cruelty free highlighters according to your budget and skin type.
Best Cruelty Free Highlighters List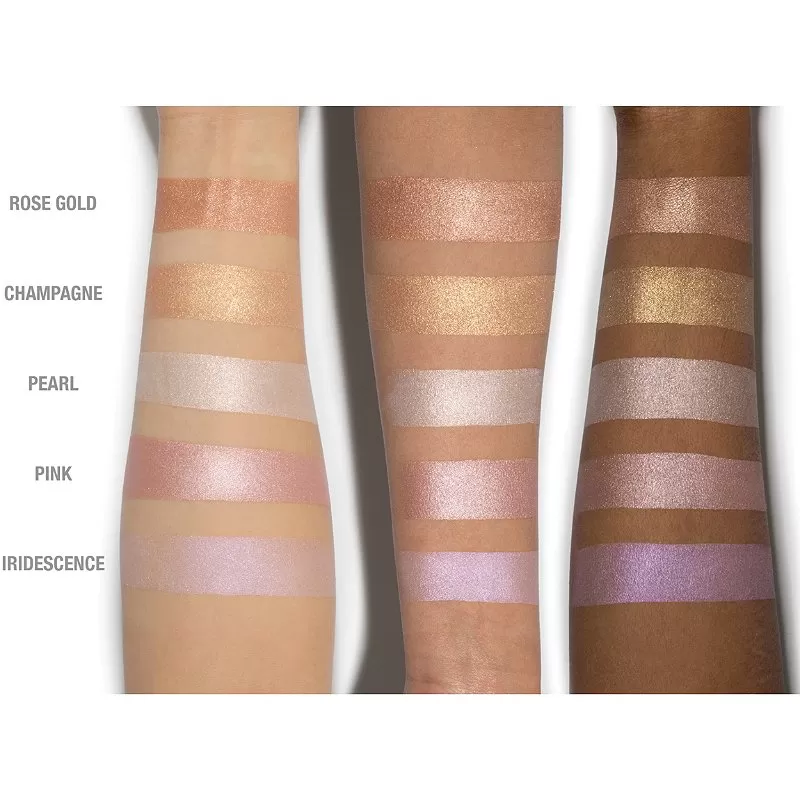 When we were deciding to place an overall best recommendation, the factors we considered were color range for every skin tone, skin type, budget, and ease of application. Physicians' formula fits all the factors, It comes in various shades including vibrant shades like purple and natural shades like bronze, providing a large variety for every skin tone. The creamy powdered formula is half-coverage or semi-opaque, which allows you to build the highlighter to as much intensity as you desire. The luminescent highlighters are long-lasting and can be worn for up to 8 hours! 
The silky formula doesn't require much expertise for blending and melts effortlessly into the skin. For a stronger pigment, we suggest you use your fingers and dab it on your cheekbones or any other feature for a much more controlled and even application. The best part is it doesn't fill in your pores and lays perfectly atop your base products, and adds dewiness to the final look.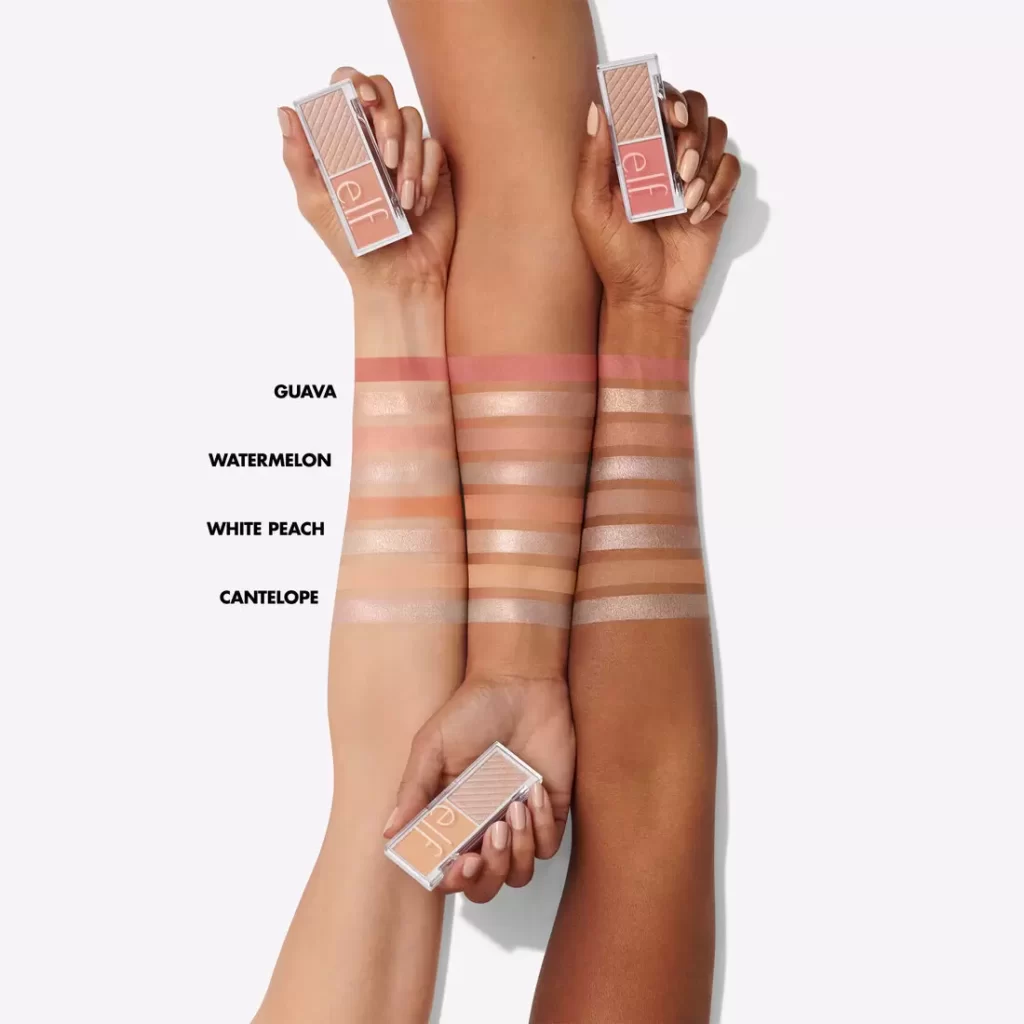 Elf is an old player in the makeup game, and their bite-size series has had the spotlight for quite some while. Elf is PETA approved and has been vegan, cruelty-free, and paraben-free from the very start. The highlighter and blush give a subtle look that can be layered to get a fancier glam metallic look. The formula is silky smooth and perhaps one of the easiest to apply.
The powdered high lighter gives the best result when applied with the help of a finger, as the creamy highlighter melts with body heat. For a subtle look, a fan/highlighter brush works best. However, it isn't as flashy as other highlighters which may be a downside for those who prefer a much more gleaming look. The highlighter shades are quite similar to each other, and only a few works well with fair skin, most are compatible with neutral to dark skin tones.
elf has also released a line of skincare products, check out our review!
This highlighter is a piece of art. Charlotte Tilbury has always been infamous for their amazing unique and high-quality products. They set their highlighters apart with a lightweight gel-like formula that is effortless to blend. Unlike other highlighters you can wear it on the bare skin too, it gives the same luminous yet natural result. The 6 nude shades can be compatible with a wide range of skin tones and can last for about 9 hours, without any smudges.
For the best application, using the built-in applicator is your best bet. However, you must be fast in blending it, as it may dry out quickly and leave behind a patchy blend. Although there is a shade for every skin, it isn't compatible with every skin type. It works wonderfully with dry skin and gives it a beautiful glow but makes oily skin appear even greasier. Lastly, the only issue would be the high price which could be out of budget for many.
If you want to learn more about how the Charlotte Tilbury Glow wand can be used and its dupe, check out our guide on How To Get The Golden Goddess Look.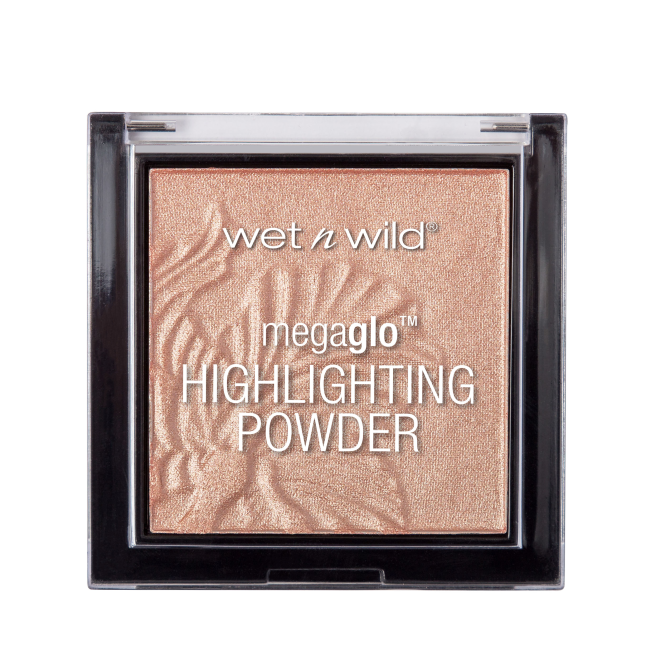 This insanely cheap yet best cruelty-free highlighter is extremely compatible with oily skin as the dry formula is perfect to cancel out the oily effect on the skin. With a wide range of 23 colors including beige and fun colors like blue and purple, it allows a variety of choices for all skin tones. 
Although the formula is powdery and dry it still blends to give a nice sheen and flawless finish. The pigment is concentrated and can last up to 8 hours. The half-coverage formula can be layered for a much brighter result. However, it contains shimmer and doesn't give a natural glow, it's much better for an obvious highlighter look rather than the natural.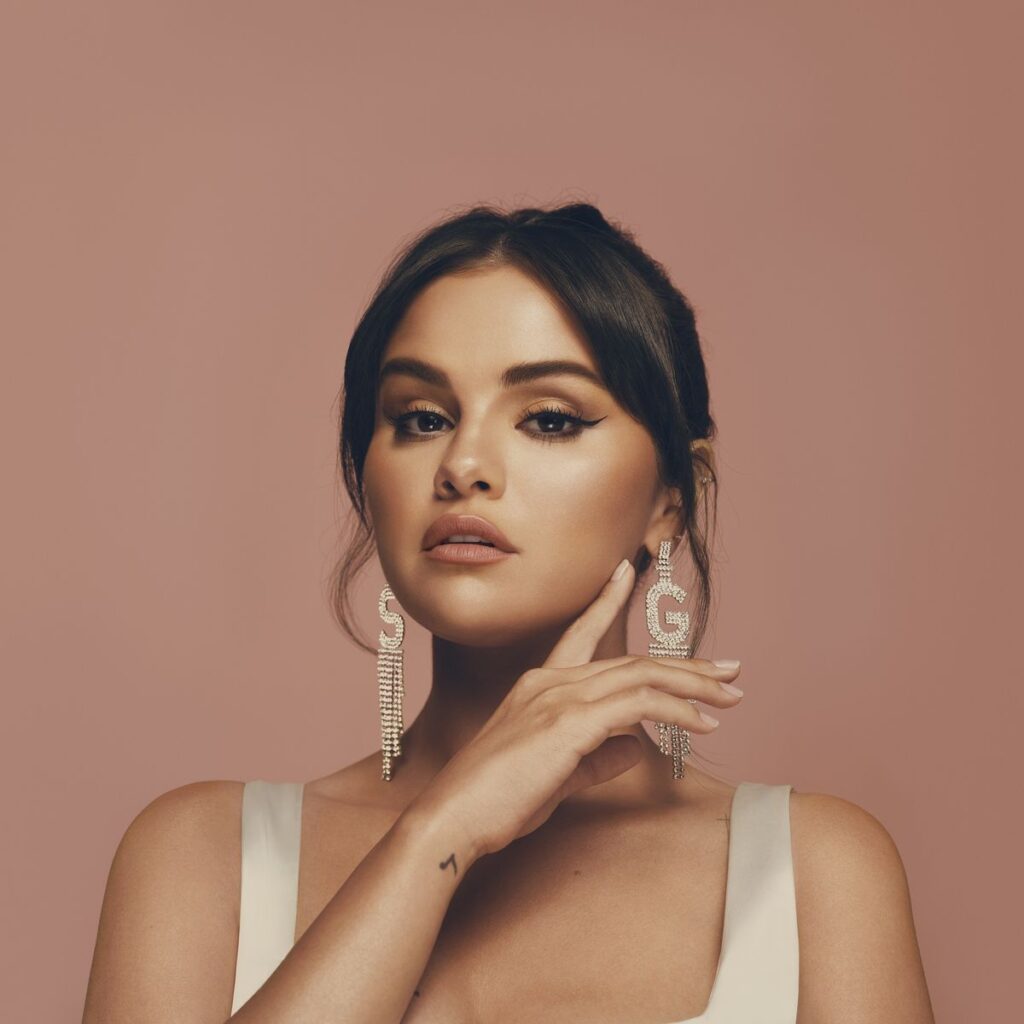 When it comes to liquid blushes and highlighters, no one does it like Selena Gomez. Rare beauty made its name with heavily pigmented and beginner-friendly liquid products, and this highlighter is no exception. Even 2 to 3 drops of one of the best cruelty free highlighters go a long way to give a glowy and iridescent highlight which is best for a sunkissed look.
The consistency makes one wonder if Selena managed to crush pearls and infuse them in a serum. It's possibly the most beginner-friendly highlighter on the market. The formula is lightweight and pretty easy to layer, as you never have the fear of overdoing it, it always gives a subtle and smooth result. However, you can still make them fully opaque for a more glam look. The precisely curated formula prevents any flakiness of the dry skin and illuminates it, making it the perfect choice to conceal dry skin. Unfortunately, the shades are limited to only 4 shades, therefore it isn't for you if you prefer more vibrant highlighter shades.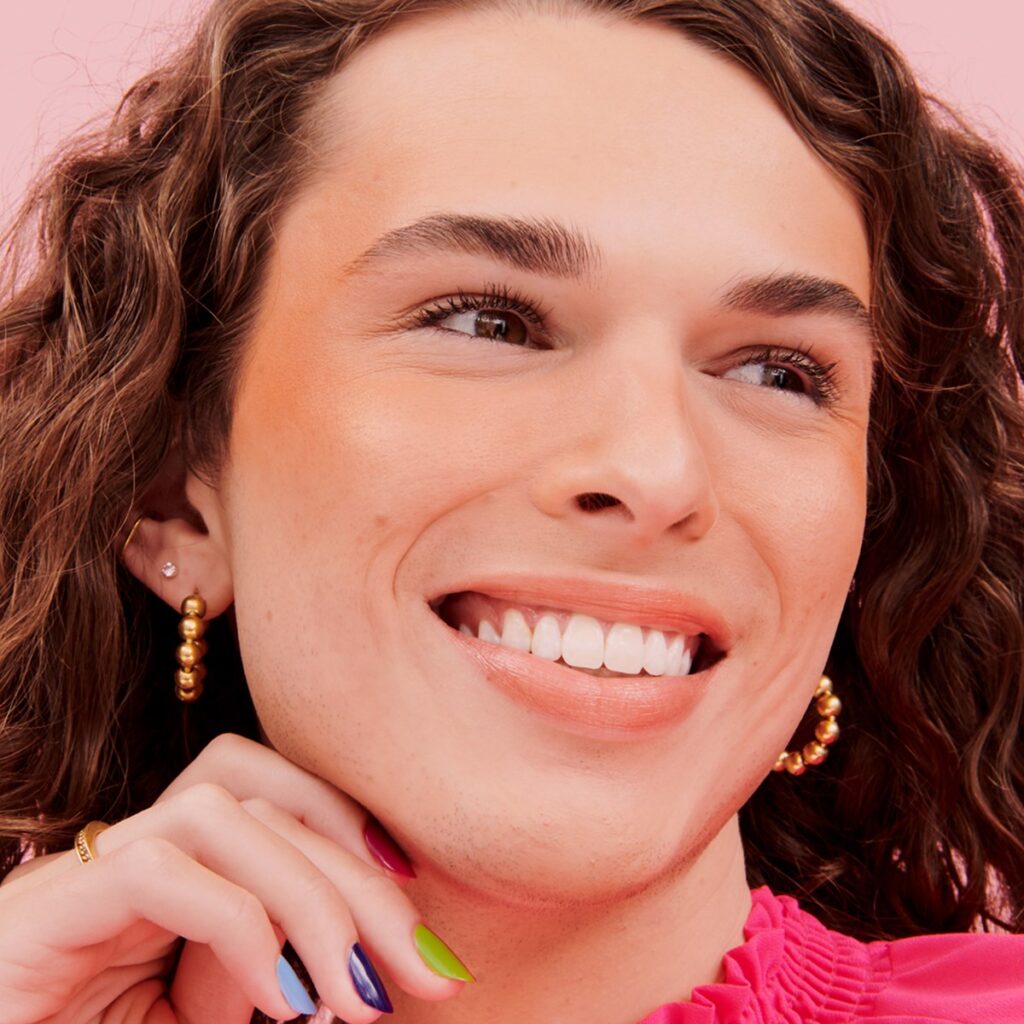 Benefit has been formulating one of the best and long-lasting tints since 1976, even if initially they were for exotic dancers. It's no surprise they have one of the perfect shades for fair skin. Made with peachy pink pigments it brings a gleaming flush to the face, hence it's the best vegan highlighter for fair skin
The highlighter appears powdery, though it feels velvety smooth when using it. The powder texture of the formula combats oily skin, whereas the creaminess prevents further dryness of the dry skin. We suggest building with a fan brush for a nice subtle look because using the finger may give a sharp strike.
For extremely dry skin it may not be the best choice. Moreover, the pigment is really strong and not easy to blend. It often ends up giving a harsh shine which may be too bright for some.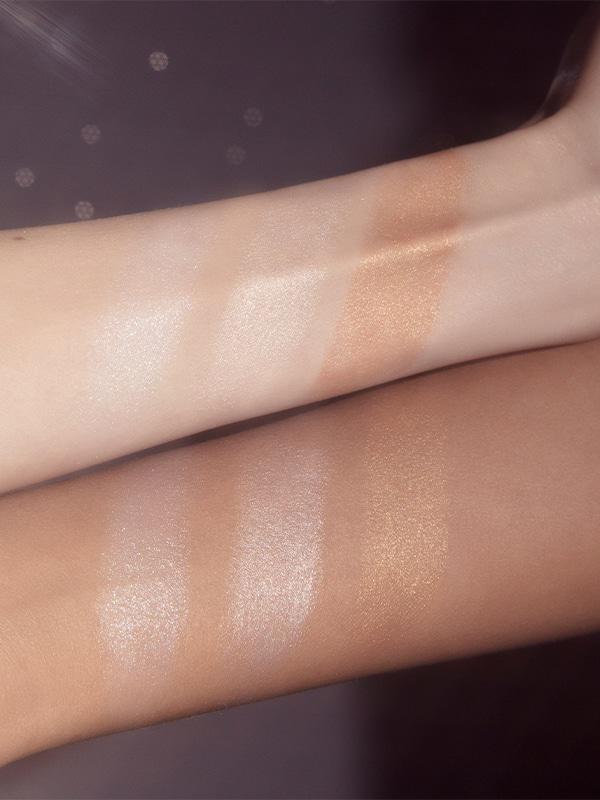 Glossier is well known for its shiny and glossy products. The center of the highlighter tube has a moisturizing effect, which softens the skin while giving it a shine. The warm undertones are highly compatible with neutral skin, they enhance the natural golden appearance of the skin. Along with its moisturizing effect, it's fragrance-free, which makes it perfect for sensitive skin.
The brand advises its cruelty-free highlighter to be applied directly from the tube for more pigment but we recommend using a finger for a much more controlled application that can be further built according to your liking. The highlighter isn't for those who like a striking dramatic shine, as the final look of the highlighter may be less luminescent than your usual highlighter.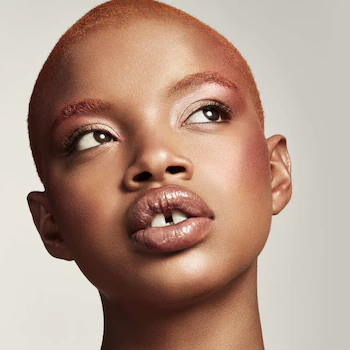 Rihanna has definitely mastered the art of singing, though now it seems she has also mastered the art of makeup production. One of the all-time bestsellers of Fenty beauty is the best cruelty free highlighter for dark skin.
The lighter shade is best for day events, it captures and reflects the natural light and causes a mesmerizing glow. It perfectly accentuates the sharp features and brings life to the skin. Whereas the much more golden undertoned highlighter is best for a luxurious night glam.
The formula is silky smooth and creamy, which makes its application and blend-ability even better. It can be layered to get the desired effect, and we recommend using a finger for the application of this product, to achieve maximum pigmentation and avoid streakiness. It's an amazing highlighter that can last up to 8 hours, though it's not affordable to everyone and the dry powder formula may emphasize the dryness of the skin even more.
What Factors Do You Need To Consider When Buying A Highlighter:
Your Skin tone:
Not every highlighter shade is suitable for one skin tone, which is why it's important to know your shade. Choosing the wrong shade could make you appear dull, contrary to the whole purpose of a highlighter. To make your features stand out, it's recommended to choose a shade 2 times lighter than your skin tone, though we have suggested some shades for every skin tone.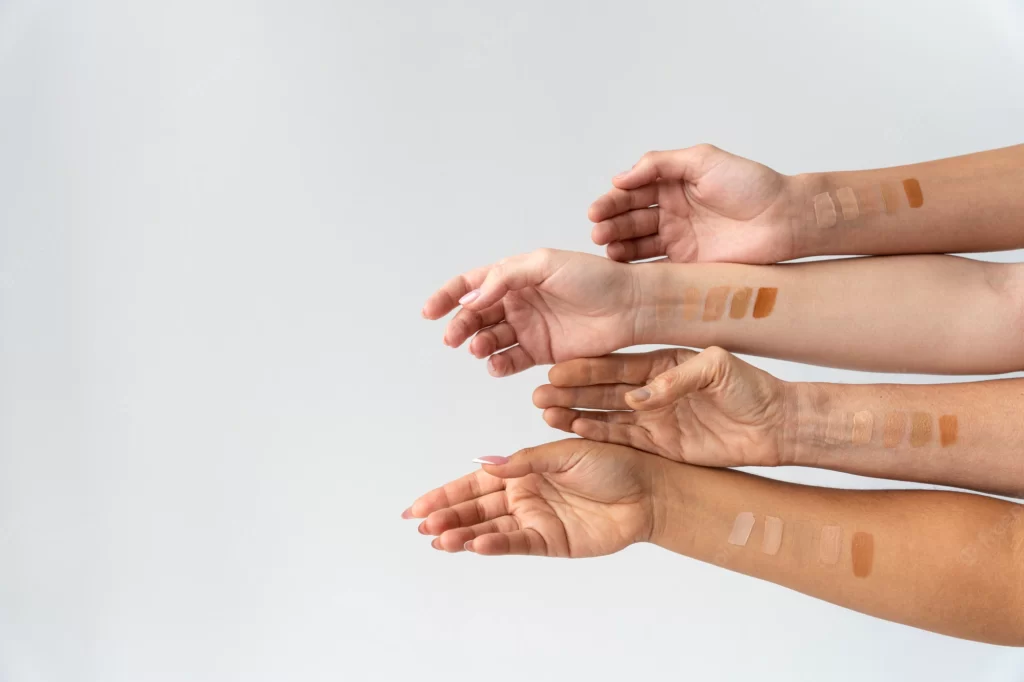 Pale To Light Skin Tone:
It's best to go for peach and pink tones to achieve a perfect rosy glow and make your facial features and skin tone pop. Instead of enhancing your features, darker shades like brown can subdue them.
Light To Medium Skin Tone:
Orange and golden highlighters are preferable for this skin tone, as the gold will give a perfect sun-kissed glow to the skin and make it appear more radiant and glowy. Certain Silver iridescent shades can work well too.
Medium To Dark Skin Tone:
Bronze, copper, and champagne shades are your best bet. They will accentuate the features to give a bold golden look. Silver shades can make dark skin look dull, it's advised to avoid them.
Your Skin Type:
Since everyone has a different skin type, it's very important to consider what type of highlighter to go for according to it. Making the wrong choice could make your highlighter appear patchy and turn your whole makeup look into a disaster.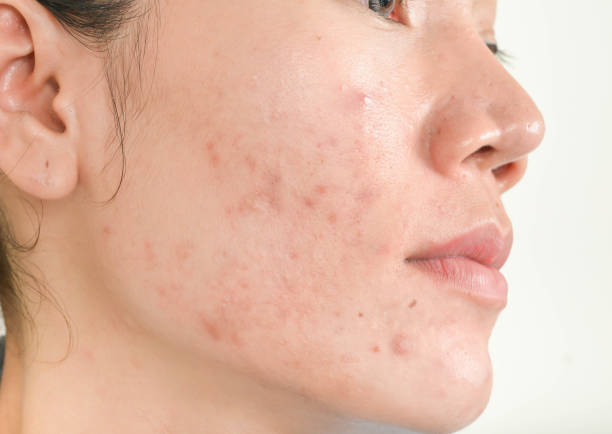 Dry skin:
A liquid highlighter works best with dry skin. Its liquidity helps it settle onto the skin nicely and gives a hydrating and glowing touch. Doing the opposite by choosing a powder highlighter may cause the skin to appear even more flaky and dull.
Oily skin:
A powder highlighter is the best option. Since the skin is already greasy, adding a powder highlighter can cancel that effect out and give your skin the right amount of shine and glow. Doing the opposite by using a liquid highlighter may cause it to melt off and leave behind patchiness on the skin.
Combination skin:
Choosing the right highlighter for combination skin is tricky, but that's what we're here for!
If a powder highlighter is too drying and a liquid highlighter too greasy, then you can simply apply a liquid highlighter and seal it with a powdered one. It will help you attain the right amount of sheen without your makeup flaking off or melting away.
Fortunately, more and more brands are adopting cruelty-free policies, consequently, there is a huge variety of options. With all these factors in mind and some help from our recommendations, you can easily find a suitable highlighter for yourself!
If you're looking for more cruelty-free items, check out our list of the best cruelty-free cleansers!