If you are a constant reader of our blog, then this might not be new for you that we truly care for our readers. We are aimed to provide quality product reviews and blog posts. To follow the above-mentioned cause, we will be discussing Oribe Supershine Moisturizing Cream in detail. First, let's make it clear what a moisturizing cream is. A moisturizing cream is a skincare product used to treat skin-related problems. But wait do you know there are moisturizing creams for hair too? Let us elaborate in the below section;
What is a moisturizing cream for hair?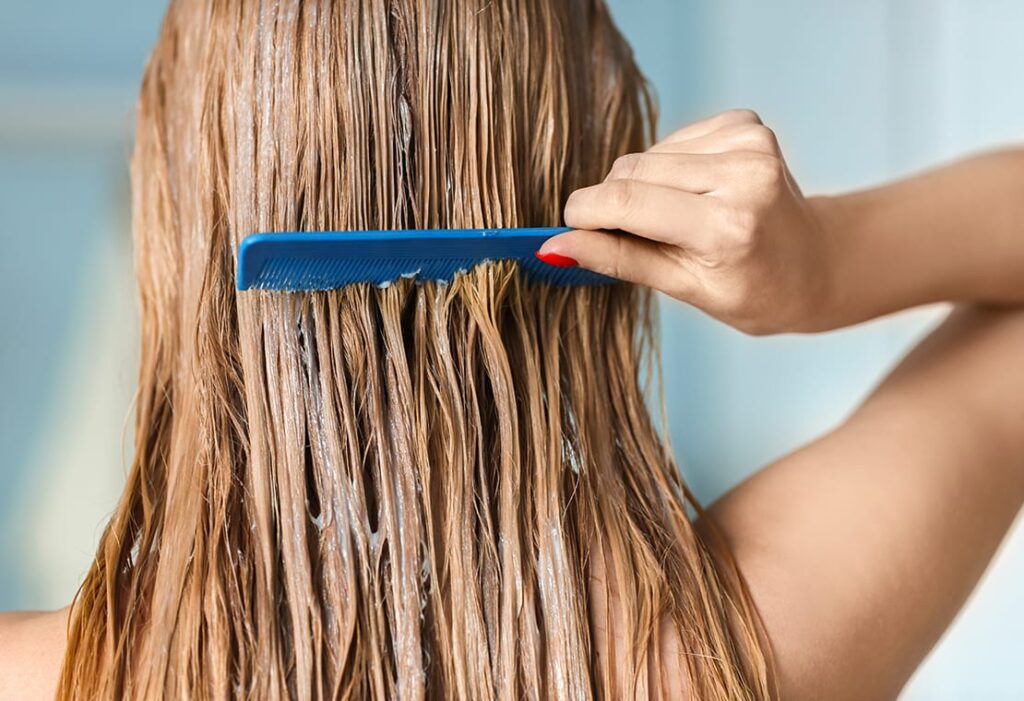 When we think of moisturizing cream, we typically think of skincare, but did you know that there are also moisturizing creams designed specifically for hair? Just like with skincare, hair can also become dry, damaged, and in need of some hydration. Moisturizing cream for hair is a hair care product that is used to hydrate and nourish the hair, leaving it feeling soft and healthy. It is typically formulated with ingredients that help to replenish the hair's natural oils and prevent moisture loss, which can occur due to environmental factors, heat styling, or chemical treatments.
But what makes a moisturizing cream different from other hair care products, like conditioners or hair masks? Well, moisturizing creams are typically lighter in texture and designed to be used on damp or dry hair, whereas conditioners and masks are typically applied to wet hair and rinsed out. Moisturizing creams for hair can also provide a range of benefits beyond hydration. They can help to smooth the hair cuticle, reducing frizz and flyaways, and can also help to improve the overall manageability and health of the hair.
When choosing a moisturizing cream for hair, it's important to consider your hair type and concerns. Do you have thick, coarse hair? You may want to look for a cream that is richer in texture. Do you have fine or thin hair? You may want to opt for a lightweight cream that won't weigh your hair down.
Ultimately, incorporating a moisturizing cream for hair into your hair care routine can help to keep your locks looking and feeling healthy and hydrated. So if you're looking to give your hair some extra love, consider trying out a moisturizing cream!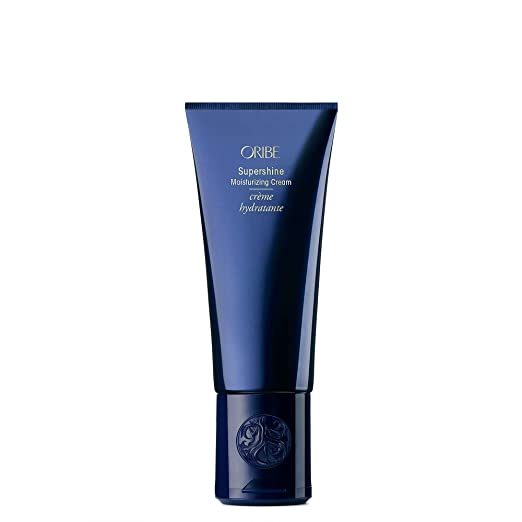 Oribe Supershine Moisturizing Cream, a popular hair lotion, promises exceptional moisture and hair happiness. It is carefully designed to make hair silkier, kinder, and simpler to maintain. Make hair maintenance easy. This item with watermelon, lychee, and edelweiss blossom concentrates nourishes and protects hair. This blog post examines the Oribe Supershine Moisturizing Cream on the market. This evaluation will include the product's features, components, surface, scent, use, cost, individual experiences, how it compares to comparable items, customer reviews, and our final recommendation.
Product Overview
Oribe Supershine Moisturizing Cream, a delightful hair product, comes in trendy packaging. The rich, silky cream circulates swiftly through the hair without leaving oily or crusty residue. Its mild, energizing scent lasts a long time on the hair. It may be applied to damp or dry hair and spread through the mid-lengths and ends. For wave-patterned hair. The mixture gives hair rapid hydration, nutrition, and shine while protecting it from harsh styling and the environment.
For those who want a great and effective hair product, the Oribe Supershine Moisturizing Cream is worth the price. Oribe sells Supershine Moisturizing Cream online.
Personal Experience
I wanted to try Oribe Supershine Moisturizing Cream since I hate dry, crimped hair. After using it for two or three weeks, I can state that it has improved my hair's strength and appearance. The creamy texture spreads evenly throughout my hair. The cream has a light, soothing scent. I apply a little of this to damp hair before blow-drying it, and it leaves my hair smooth and velvety.
The most visible impact of this treatment is decreased frizz in my hair. My hair seems smoother and more put together when it's humid outside. My hair is also stronger and less likely to break now. I've had no major issues with the product, but it's pricier than other hair care products on the market. Having said that, the fact that the item is of such outstanding quality and operates so flawlessly justifies, as much as I would want to believe it does, the more pricey price point.
Compared to Other Products of the Similar Type
Oribe Supershine Moisturizing Cream distinguishes various items attainable that are made for a similar reason as it does in view of the fact that it incorporates excellent fixings and operates well generally. While there are without a question alternatives that are offered at reduced costs, the way that this item delivers bigger advantages and is hence worth the consumption as I would view it makes it absolutely worth evaluating.
Oribe Supershine Moisturizing Cream is distinguished from other hair care products on the market by the outstanding quality of the components that it includes, which are unequalled in the industry. This hair cream is produced with a blend of natural oils, such as argan and jojoba, which work in unison to offer the hair with outstanding nourishment and hydration. In addition, the cream does not include any hazardous synthetic substances such as parabens, sulphates, or sodium chloride, which makes it an exceptional choice for the maintenance of your hair because these ingredients may cause damage.
Another component that sets this answer apart from other contributions that are equal is its capacity to offer consequences in a method that is both rapid and trustworthy. After merely a few of utilization, I witnessed a substantial expansion in both the general soundness of my hair and its quality. This happened despite the fact that I had only used the product twice. When opposed to other products, such as those that need a number of weeks or even a very long time of constant usage before any advantages are obvious, this one may be used right away and produce results.
I feel that the Oribe Supershine Moisturizing Cream is an item that may be found in the extremely competitive market for hair care products. As a general rule, I believe that this is the case. While it might be more expensive than some of the other solutions that are available, taking into mind the excellent quality of the components and the efficient method in which they perform reveals that the investment is undoubtedly well worth the money.
Reviews from Users
As I checked into the user comments on Oribe Supershine Moisturizing Cream, I learned that a huge number of other individuals had experienced the same degree of happiness that I had while using the product. Consumers who bought the cream commonly commended it for its capacity to moisturize and relax the hair, as well as for its ability to decrease frizz and boost the general strength of the hair.
The item's frequently expensive fee is a repeated point that appears in assessments left by clients. Although the great majority of consumers were of the view that the product lived up to its claims of efficacy, a handful of customers voiced worry that the product's price stopped them from using it on a regular basis.
Yet, despite the product's high price point, a substantial majority of consumers admitted that the product was an investment in their hair care regimen that was most likely acceptable. A few folks brought up that modest cash may go far, and that the advantages a lot balance the expenditure.
Conclusion
Oribe Supershine Moisturizing Cream is a product that, as a general rule, I strongly suggest to everyone who needs to improve the overall health and beauty of their hair as it has a specific formula that locks in moisture. Even if it might be more expensive than some of the other solutions that are accessible and readily available, the high-quality components of the product and the considerable efficacy of the product make it an investment that is absolutely worthwhile being made.
Because it correctly moisturizes the hair and strengthens it without causing it to get overloaded or develop, I feel that this product is particularly ideal for persons who have dry, crimped, or damaged hair. It is one of only a handful of remarkable outcomes of its kind, and it is the only one of its sort that possesses these traits.
If you have been contemplating giving Oribe Supershine Moisturizing Cream a shot, I strongly urge that you do so that you may establish your own conclusion on the effectiveness of the product. If you do give it a chance, let me know what you think of it in the comments below! In addition, it should come as no surprise that the comments area that can be found below is the ideal location for you to share any insight on your own experiences with this or any other hair care product.
If you have gone through the whole blog post, might you like Ashu Uemura Cleansing oil, do check it out!